This event, delivered by BSI Group, will provide an update on ISO27001.
Watch the video
Synopsis
This event, delivered by BSI Group, will provide an update on ISO 27001, including changes to the Annex-A controls and the transition arrangements for organisations who are certified to the previous version of this standard.
The changes to ISO/IEC 27001 and ISO/IEC 27002 in 2022 represent a leap forward in the effectiveness of Information Security Management Systems (ISMS). Quick and effective adoption of the latest global best practice is essential to ensure trust in your organization's ability to protect information.
David Mudd, Global Head of Digital Trust Assurance, BSI, will cover the changes, the benefits in adopting them, guidelines on how to implement them and how to get the most from your updated ISMS.
About the speaker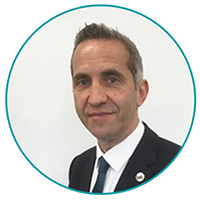 David Mudd - BSc(Hons), CEng, CMgr, FIET, FCMI, MILP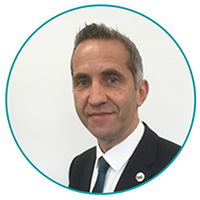 David is responsible for BSI's Digital Trust Assurance solutions: training, testing, assessing, and certifying for ICT Governance, Risk Management, Cybersecurity and Privacy, Digital Supply Chain, Data Stewardship and Artificial Intelligence. He supports BSI's clients in the safe and effective adoption of disruptive digital technologies and to build digital trust with their customers.
He began his career as electronics engineer at the British Broadcasting Corporation and then became an engineering officer in the Royal Air Force, specializing in electronic warfare. After delivering secure IT projects for the UK Ministry of Defence, David managed the design and development of telecommunications laser systems and micro-electronic manufacturing equipment, moving into LED lighting in 2007. The management of high-performance LED systems led him to "smart lighting" and "smart homes/buildings", thus incorporating and acquiring his extensive experience and knowledge in IoT technology.
Our events are for adults aged 16 years and over.
BCS is a membership organisation. If you enjoy this event, please consider joining BCS. You'll be very welcome. You'll receive access to many exclusive career development tools, an introduction to a thriving professional community and also help us Make IT Good For Society. Join BCS today
For overseas delegates who wish to attend the event, please note that BCS does not issue invitation letters.
This event is brought to you by: BCS Information Security specialist group