PPPM methods, a 2023 update on methodologies, training and certifications for project management.
Watch the video
Presentation
Download the presentation slides (PDF)
Synopsis
Are you up to date in project and programme management methods? This event will provide an update briefing on the ever-developing range of methodologies, along with their certification and training options. As well as a summary of their scope and approach, you will gain insights into the value they might have for you – both in your work and in your career development.
Our expert speaker, Paul Bradley, has worked in this field for 25 years. He will be covering the well-established Prince2/OGC/Axelos/PeopleCert family of methods covering Portfolio/Programme Management (MoP, P3O & MSP) as well as the project management approaches PRINEC2 and PRINCE2 Agile. He will also look at the APM's PMQ, and APMG's AgilePM approach.
About the speaker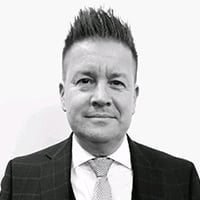 Paul Bradley
Paul Bradley is the Managing Director of SPOCE, which was the World's first PRINCE2 accredited training organisation. Paul has delivered training for almost 25 years. He has worked with hundreds of organisations in developing and implementing best practice project and programme management (PPM). He has an unparalleled understanding of PPM and the related methodologies, including the recognised certifications and training options.
Learning outcomes
Be familiar with the range of methodologies you can utilise during project management
Understand what value each component can deliver
Know which certifications are of value in your career
Know about training options
Improve your ability to get hired and deliver the best results
Our events are for adults aged 16 years and over.
BCS is a membership organisation. If you enjoy this event, please consider joining BCS. You'll be very welcome. You'll receive access to many exclusive career development tools, an introduction to a thriving professional community and also help us Make IT Good For Society. Join BCS today
For overseas delegates who wish to attend the event, please note that BCS does not issue invitation letters.
COVID-19
BCS is following government guidelines and we would ask attendees to continue to also follow these guidelines. Please go to https://www.nhs.uk/conditions/coronavirus-covid-19/ for more information, advice, and instructions.
This event is brought to you by: BCS Project Management specialist group (PROMS-G)