This session will cover court cases which have been decided over the last 12 months and have had major impacts on IT contracts.
Watch the video
Synopsis
The session will cover some recently decided cases that contain valuable lessons for those who have to draft, negotiate or interpret contracts. Topics covered will include liability limitations and exclusions, good faith, contract formation and force majeure. There will also be a discussion on the Procurement Policy Note issued by the UK Cabinet Office on Data Protection, particularly looking at the section on contractual liabilities.
About the speakers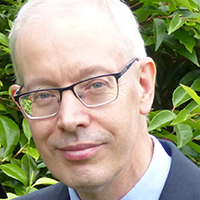 Paul Golding
Paul Golding is an English commercial contract solicitor who, for many years, has been advising clients (both suppliers and buyers) on the drafting, interpretation and negotiation of commercial contracts. After partnership at a large Central London law firm, in 2004 he established TRG Law as one of the new breed of firms taking advantage of the developments in communication technology and the internet with the intention of providing clients with a cost effective way of obtaining premium quality advice. Paul has spoken on commercial law topics for in excess of 20 years. TRG also publishes regular email 'Updates' on developments in commercial contract law, in the course of which they have developed an archive of case reports which now total in excess of 400 of the most important judicial pronouncements.
Our events are for adults aged 16 years and over.
BCS is a membership organisation. If you enjoy this event, please consider joining BCS. You'll receive access to many exclusive career development tools, an introduction to a thriving professional community and also help us make IT good for society. Join BCS today. 
This event is brought to you by: BCS Law specialist group