This session is designed for those individuals who are employed by a SME to large consulting firm or a partner/director in such a firm.
Watch the video 
Download the presentation slides (PDF)
Synopsis
This session is designed for those individuals who are employed by a SME to large consulting firm or a partner/director in such a firm. It is not designed for independent contractors or those engaged through a service company.
A consulting agreement/contract with clients is one of the most important legal documents for a consultant. However, often these contracts are not considered carefully and a consulting firm either accepts their client's terms for the engagement "as is" or the consulting firm uses a contract which has not been properly drafted. This session will explore the following:
managing the risks of a consulting proposal which has been drafted in "sales speak"
crafting a scope of services to minimise the risks of open-ended obligations and outcome deliverables
the importance of exclusions and limitations of liability
protecting intellectual property
issues with acceptance testing
having enforceable payment obligations
ensuring robust termination rights
including appropriate data protection provisions
About the speakers

Dr Sam De Silva
Dr Sam De Silva FBCS, CITP, is a Partner at the top 10 global law firm, CMS. Sam specialises in complex and strategic technology and outsourcing projects for both customers and supplies across a range of sectors and for the last 20 years has been a trusted legal advisor to CEOs, FDs, CIOs and Boards in relation to some of the most complex and innovative IT projects in the UK and internationally. Sam also regularly advises on data protection, privacy and cyber-security issues. Sam is named in the Who's Who of Information Technology 2023, Who's Who of Data Privacy and Protection 2023, and the Who's Who of Data Security 2023 as both a Global Leader and Thought Leader in those areas of law.
Sam is the Chair of the BCS Law SG as well as being a Trustee of the BCS Board and a member of the BCS Council. Sam was the former UK representative on the EU Commission's Expert Group on Cloud Computing Contracts. Sam is the UK representative on the IT Law Committee of the Bars and Law Societies of Europe (CCBE) and is the immediate past Chair of the Tech & Sourcing Committee of iTech Law. Sam s the past Chair on the Law Society's Technology and Law Committee (but still a committee member) and is on the Technology Staretgy Board of the Institute of Chartered Accountants of England and Wales (ICAEW).
As well as being a qualified English law solicitor, Dr De Silva is also a Barrister and Solicitor of the High Court of New Zealand and a Solicitor of the Supreme Court of New South Wales, Australia.
As both a BCS Council member and Trustee Board Member, as well as one of a handful of technology lawyers volunteering at BCS, Sam makes it his mission to dispel myths and educate other IT professionals to ensure everyone is on the same page.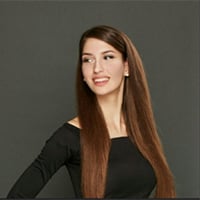 Lili Elenoglou
Lili Elenoglou is a Senior Associate at CMS with expertise in data protection, privacy, technology and commercial contracts in a range of sectors, including tech, media, and marketing. Lili works closely with Sam representing a number of key clients of CMS.
She regularly advises UK and international clients across the digital spectrum, particularly in relation to privacy, data protection, GDPR and ePrivacy regulations. Prior to joining CMS, Lili acquired significant experience working for regulators, such as in the European Commission and national Data Protection Authorities, where she advised on data protection and privacy law in a regulatory and law enforcement context.
Lili has also extensive in-house experience, helping with the international roll-out of the GDPR compliance programme and supporting in-house teams on a wide range of data privacy issues.
Our events are for adults aged 16 years and over.
BCS is a membership organisation. If you enjoy this event, please consider joining BCS. You'll receive access to many exclusive career development tools, an introduction to a thriving professional community and also help us Make IT Good For Society. Join BCS today.
For overseas delegates who wish to attend the event, please note that BCS does not issue invitation letters.
COVID-19
BCS is following government guidelines and we would ask attendees to continue to also follow these guidelines. Please go to https://www.nhs.uk/conditions/coronavirus-covid-19/ for more information, advice, and instructions.
This event is brought to you by: BCS Consultancy specialist group and BCS Law specialist group