This year's school is on the highly relevant and topical subject of Responsible Project Management, Thursday evenings in March.
Watch the video
Download the presentation slides - James Stewart (PDF)
Download the presentation slides - Petrena Prince (PDF)
Synopsis
IBM has a long and bold history of environmental programmes, spanning more than 50 years. In this session, Dr Petrena Prince will provide examples of some of these programmes and focus on ones IBM has done with clients around Responsible Project Management. Studying previous case studies is often an excellent way of preventing sometimes potentially costly mistakes in future projects and Petrena will provide insights into what worked really well and what didn't work so well in her RPM examples. In doing so, Petrena will explore areas very relevant to project managers tackling RPM - including the approach to governance, obtaining stakeholder buy-in, dealing with key risks and issues and achieving targeted benefits.
About the speaker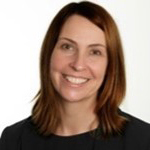 Dr Petrena Prince

Dr Petrena Prince has over 20 years of experience as a Consultant and Program Manager, helping our clients and IBM transform through digital transformation, and sustainability. Over the last few years, Petrena helped establish the industry Responsible Computing consortium, of which IBM is a founding member. Petrena subsequential became the IBM Global Offering Leader for Responsible Computing for IBM Sustainability Services before her most recent move, where she is now the Global Sustainability Program Manager for IBM Global Real Estate. Prior to IBM Petrena achieved her PhD from the Scottish Office Fisheries Research Laboratory and the West of Scotland University for her work on the Biogeochemistry of PBCs in estuarine systems and her graduate degree from the University of Edinburgh in Environmental Chemistry.
Other sessions you may be interested in as part of the Spring School
Week 1 - Why RPM? Background into the aims and activities of RPM
Week 3 - Enabling Responsible Transformation
Week 4 - Lessons for the future of RPM, followed by Panel discussion on Institutionalizing RPM Management
Our events are for adults aged 16 years and over.
BCS is a membership organisation. If you enjoy this event, please consider joining BCS. You'll be very welcome. You'll receive access to many exclusive career development tools, an introduction to a thriving professional community and also help us make IT good for society. Join BCS today. 
For overseas delegates who wish to attend the event, please note that BCS does not issue invitation letters.
COVID-19
BCS is following government guidelines and we would ask attendees to continue to also follow these guidelines. Please go to https://www.nhs.uk/conditions/coronavirus-covid-19/ for more information, advice, and instructions.
This event is brought to you by: BCS Project Management specialist group (PROMS-G)