How Digital Operational Resilience and Cyber Risk allow Service Management practices to drive Value up to board-level.
Speakers
Roxanne Showell, Roxwell Consulting Ltd
Arthur Gallagher, Join the Bits Ltd
Agenda
7:00pm - Presentation
8:00pm - Networking
Synopsis
The hostile realities of the cyber landscape make cloud services seem an attractive, modern, non-threatening alternative to the hard work and expense of doing it yourself. But when your firm has Important Business Services using technology outsourced to Third Parties, then these dependencies become Critical – yet YOU still retain all the risk! If you merely rely on traditional policies of detect, protect and retreat, when putting your key digital assets into these little fluffy white clouds, your firm's best hope is perhaps survival with a deep flesh wound.
Instead, take positive control by using proven strategic practices within ITSM – though the trick is to apply them beyond the technology too. Skills in managing service levels, validation, catalogue, configuration and continuity can be given a wider application and talents in handling incidents, improvement, risk, security, and suppliers become relevant in new ways. Executive boards can leverage these to build and grow solid fortifications around their business-critical services, to co-create Operational Resilience for long term business success.
We explore the changing regulatory landscape under EU DORA, PS6/21, DP3/22, and upcoming rules like the FSM Bill and US federal cyber strategy. We will break down the pillars of Operational Resilience, and how they go beyond Digital and out across the business. We will demonstrate how service management and cyber security teams can work together to underpin the board's strategies, and actively manage cyber risk in a way that protects their services, their customers and their reputations.
About the speakers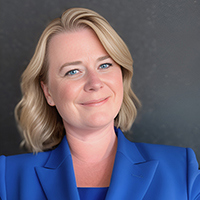 Roxanne Showell
Roxanne Showell, an expert Service Designer, is dedicated to developing remarkable services that enhance and streamline operational processes.
As a solution-driven expert, she is committed to devising sophisticated strategies that elevate team performance and maximise client satisfaction.
Most recently, Roxanne has started her own boutique practice (Zest) focusing on FreshService implementation, optimisation and support. She's excited to infuse her vibrant and straightforward approach into cutting-edge teams and technology for operational success.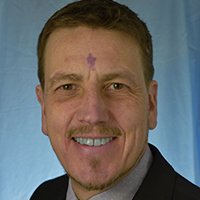 Arthur Gallagher
Arthur M. Gallagher has an exceptional talent for crafting successful transformation programmes, expertly navigating the intricate landscape of organisational design, processes, partnerships, and technical details. He helps his customers express where they wish to be, and gets them there using a language they understand.
Currently, Arthur's focus lies in leveraging his top-to-bottom capabilities towards the end-to-end assurance of Operational Resilience, enabling board-level strategies to preserve the essential business services and supply chains that firms rely on.
In addition to his professional achievements, Arthur serves as the Treasurer for the Service Management and IT Asset Management (SM-ITAM) Specialist Group within the British Computer Society (BCS).
Our events are for adults aged 16 years and over.
BCS is a membership organisation. If you enjoy this event, please consider joining BCS. You'll be very welcome. You'll receive access to many exclusive career development tools, an introduction to a thriving professional community and also help us make IT good for society. Join BCS today. 
For overseas delegates who wish to attend the event, please note that BCS does not issue invitation letters.
COVID-19
BCS is following government guidelines and we would ask attendees to continue to also follow these guidelines. Please go to https://www.nhs.uk/conditions/coronavirus-covid-19/ for more information, advice, and instructions.
This event is brought to you by: BCS Service Management and IT Asset Management (SM-ITAM) specialist group