BCS IT Leaders Forum event.
Speakers
Dr David Miller
DI Jonathan Naylor
Agenda
4:30pm - Webinar begins
6:00pm - Webinar ends
Synopsis
IT has never been more important to business than it is today but it also introduces new threats. Ransomware is one such threat - its growing and it threatens the very existence of the business itself. We examine Ransomware from two perspectives: we consider the IT response and the law enforcement response.
Ransomware - The Survey
Back in May we carried out a survey asking how you would respond after a Ransomware attack on your business. David Miller, Chair of the BCS IT Leaders Forum, will introduce the event and reveal the results of this survey for the first time - and they will surprise you.
Ransomware - Law Enforcement Response
Ransomware is now a Tier 1 national security threat with attacks against business and the public sector increasing. DI Jonathan Naylor and his colleagues from his cyber-crime unit will tell us how the police are fighting back against rogue states and the criminally motivated to help keep your businesses safe. They can help you in these circumstances but they need your help to curb the perpetrators. Find out how.
About the speakers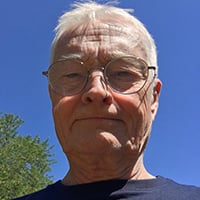 Dr David Miller
Current Chair of the BCS IT Leaders Forum. David has held CTO, CIO, CMO, CEO and consultancy roles principally in large and complex enterprises across many business sectors, in the UK and internationally. Chair and MD of ITDYNAMICS Ltd for 20 years. Grammar school educated and has attended executive programmes at the London Business School and Oxford University. He was awarded a PhD by Middlesex University, London, in 2013. Author of Managing Agile Business Technology (Springer, 2022), and books on business focused IT (BCS, 2008 and ITDYNAMICS, 2005).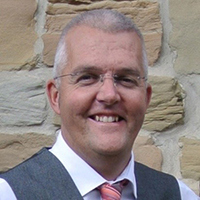 DI Jonathan Naylor
Regional lead for Cyber Crime and Dark Web investigations with East Midlands (EMSOU). Responsibility for regional investigations, coordination of wider investigative activity, building capability, capacity and delivering National Cyber Crime Strategy. Jonathan will be joined at the event by colleagues DS Nick Stenner and DC Karl Barlow.
Our events are for adults aged 16 years and over.
BCS is a membership organisation. If you enjoy this event, please consider joining BCS. You'll be very welcome. You'll receive access to many exclusive career development tools, an introduction to a thriving professional community and also help us Make IT Good For Society. Join BCS today
For overseas delegates who wish to attend the event, please note that BCS does not issue invitation letters.
This event is brought to you by: BCS IT Leaders Forum