Join us to unlock your full potential and achieve personal and professional success in project management.
Speaker
John McIntyre, HOTPMO
Agenda
6:15pm - Project Management SG Annual General Meeting
6:30pm - Event starts
8:00pm - Event ends
Synopsis
Our Annual General Meeting will be held at 6:15 pm.
It will be a short meeting, receiving annual reports and appointing committee members.
You can attend online or in person at BCS London. (Only PROMS-G members can vote.)
In this session, we discover the benefits of embracing an adaptive career in the rapidly evolving project management landscape. Learn how to redefine success by focusing on personal values and unique strengths. Gain practical tips for continuous learning, skill development and building resilience. This engaging talk will feature real-life examples of professionals thriving in their adaptive careers.
About the speaker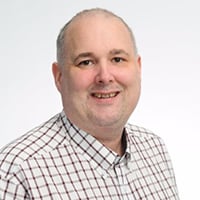 John McIntyre
John is a PMO/delivery leader with over 20 years of experience in the project and PMO space. He heads up HotPMO, a PMO Consultancy that helps organisations deliver the right things faster.
Our events are for adults aged 16 years and over.
BCS is a membership organisation. If you enjoy this event, please consider joining BCS. You'll be very welcome. You'll receive access to many exclusive career development tools, an introduction to a thriving professional community and also help us Make IT Good For Society. Join BCS today
For overseas delegates who wish to attend the event, please note that BCS does not issue invitation letters.
COVID-19
BCS is following government guidelines and we would ask attendees to continue to also follow these guidelines. Please go to https://www.nhs.uk/conditions/coronavirus-covid-19/ for more information, advice, and instructions.
This event is brought to you by: BCS Project Management specialist group (PROMS-G)