BCSWomen specialist group event.
Speakers
Andrea Palmer (Chairwoman BCS Women)
Gillian Arnold (President of BCS, The Chartered Institute of IT)
Agenda
5:55pm - Join the webinar with your connection details
6:00pm - Webinar starts with BCS notices and AGM
6:30pm - Gillian Arnold - Talk on Micro-behaviours
7:15pm - Open questions & discussion
7:30pm - Webinar end
Synopsis
BCS Women AGM – we are pleased to announce we will be joined by BCS President Gillian Arnold. She will talk about micro-behaviours and the impact they are having on women in STEM and women in technology-based education courses. Gillian will touch on some of the latest research in this area.
About the speakers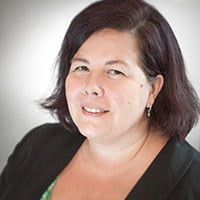 Host: Andrea Palmer (Chairwoman BCS Women), Principal Consultant at Infosys Consulting
Andrea's career spans over 20 years and her career has included programming, analysis, project management, technical delivery, business change and consultancy within the energy, telecoms, and retail sectors.
She has a degree in Science (biology/chemistry), second degree in Psychology and an MBA. Andrea is passionate about encouraging and supporting women in technical roles through mentoring, coaching, speaking at events and is a co-author of Women in Tech which she wrote with 5 fellow BCS Women. In 2021 she was voted CW 4th Most Influential Woman in Tech UK and in 2022 entered Computer Weekly's Hall of Fame.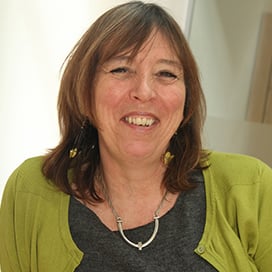 Speaker: Gillian Arnold (President of BCS, The Chartered Institute of IT)
An IT industry leader running a diversity focused training and recruitment company Gillian is known for her work to help companies attract and retain more diverse teams in the technology and STEM workforces. A published author on diversity and currently president of the BCS, The Chartered Institute for IT.
40 years working in the Tech industry in multiple technical and leadership roles. During this time also spending the last 25 years working on diversity in STEM. Leading thinker on attracting and retaining Women in Technology in the UK and Europe. Board member for WISE and the BCS, for Intellect, the OU, CEPIS and for the Institute of Coding. A confident and inspirational speaker on diversity issues. Published author including: 'Women in Tech - A practical guide to increasing gender diversity and inclusion.'
Currently leading a small company to consult on diversity and to offer recruitment and training options for attracting and retaining diversity in the STEM field. Currently working on the next piece of research around microbehaviours and the impact of microbehaviours on women in STEM and women in technology-based education courses.
President of the BCS, The Chartered Institute for IT. Leading the board of trustees in their oversight of the charity and of the commercial arm of the Institute. Key to this is understanding the benefits and potential detractors of technology to the UK and its population and ensuring that the institute and its membership work towards an ethically sound use of technology which is good for UK society.
An important perspective on this is an awareness of digital disadvantage across the UK and driving the institute to ensure professional standards in the creation and use of technology are maintained. Also the impact of new and future technologies and to ensure a general awareness of implication. In the presidential role it is key to be comfortable with public speaking and press engagement and to be an outstanding role model for the profession.
Most of Gillian's early career was spent working for IBM in the UK where she held customer facing training, technical, sales, business development, strategic marketing and consultancy roles. She won the 2012 Cisco / Everywoman In Technology award for 'Technology Inspiration of the Year' and, along with Martha Lane Fox, Dame Steve Shirley, and Dame Wendy Hall, has a place in the UK 'Women in IT Hall of Fame'. She was granted an honorary doctorate by the University of Bath in 2019 for her work on diversity in the technical professions.
Our events are for adults aged 16 years and over.
BCS is a membership organisation. If you enjoy this event, please consider joining BCS. You'll be very welcome. You'll receive access to many exclusive career development tools, an introduction to a thriving professional community and also help us Make IT Good For Society. Join BCS today
Whenever possible events will be recorded and loaded onto the BCS web site and the BCS YouTube channel for subsequent viewing by BCS Women Specialist Group members, other BCS members and the general public, to meet the Institute's Royal Charter commitments.
This event is brought to you by: BCSWomen specialist group