What are the challenges for Consultants in Business Change? What skills and capabilities do we need to face the future?
Speakers
Moderator - Antonio Hidalgo-Landa
Paul Taylor (Panelist)
Martin White (Panelist)
Gary Lloyd (Panelist)
Agenda
6:00pm - At venue delegates, refreshments are provided
6:25pm - Join the webinar with your connection details
6:30pm - Welcome and Introduction (15 minutes)
6:45pm - Panel Discussion: Navigating the AI Landscape in Consultancy and Business Change (20 minutes)
7:05pm - Q&A Session (Chatham House Rules Apply) - (20 minutes)
7:25pm - Interactive Segment: AI Action Steps (Chatham House Rules Apply) - (30 minutes)
8:05pm - Closing Remarks: Embrace the AI Evolution (10 minutes)
Networking for those at venue with refreshments and light catering till
8:30pm - Event closes
Synopsis
Presented by the Business Change Specialist Group and the Consultancy Specialist Group of the BCS, this panel discussion delves into the profound impact of AI on the realms of business change and consultancy.
Immerse yourself in a dynamic session where senior consultants share their first-hand experiences and views of how AI is revolutionizing the industry.
Engage in lively discussions and exchange ideas with the panel.
How do you see AI is impacting consultancy and Business Change and what the Specialist Groups could do for you.
Walk away inspired and empowered, ready to embrace the AI evolution and proactively shape the future of consultancy and business change.
Don't miss this opportunity to explore the intersection of AI, business change, and consultancy, brought to you by the Business Change Specialist Group and Consultancy Specialist Group of the BCS.
About the speakers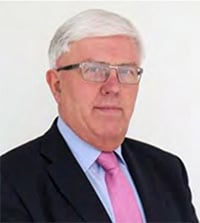 Martin White - Managing Director, Intranet Focus Ltd and Visiting Professor, Information School, University of Sheffield
Martin set up Intranet Focus Ltd in 1999 after almost twenty years of consulting experience in IT and telecommunications in Europe and North America. He now works primarily on information management assignments.
Martin is the author of 10 books and is a Fellow of both the BCS and the Royal Society of Chemistry.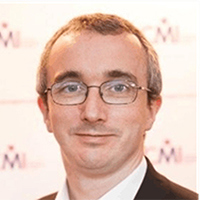 Paul Taylor
Paul is a consultant with over 30 years experience of implementing change across the financial services, oil/gas, charities and professional bodies. He has written and spoken on a variety of subjects viz change management, freelancing, technology, financial services, research approaches, etc. He is a Chair and NED for a variety of industry and social enterprises covering Gambling addiction and Performing Arts for the BAME community. Finally he is an Associate Lecturer for the Open University STEM school teaching Technology Management.

Gary Lloyd MBA, BSc, CEng, CITP, MBCS, Head Gardener, Gardeners not Mechanics
Gary Lloyd helps organisations make sustainable change, using an approach that combines: Lean Project Management; Behavioural Science; Design Thinking and solid Programme Management practice. He is a highly experienced consultant, coach, trainer and author, and is a successful speaker at conferences and training events. Gary is an executive coach and mentor at the prestigious Warwick Business School.
Our events are for adults aged 16 years and over.
BCS is a membership organisation. If you enjoy this event, please consider joining BCS. You'll be very welcome. You'll receive access to many exclusive career development tools, an introduction to a thriving professional community and also help us Make IT Good For Society. Join BCS today
For overseas delegates who wish to attend the event, please note that BCS does not issue invitation letters.
COVID-19
BCS is following government guidelines and we would ask attendees to continue to also follow these guidelines. Please go to https://www.nhs.uk/conditions/coronavirus-covid-19/ for more information, advice, and instructions.
This event is brought to you by: BCS Consultancy specialist group and BCS Business Change specialist group