Suitable for:
Students who are passionate about tech

Criteria:
You need to be on an IT-related study course or digital T Level

Cost:
£20 a year or £30 for your full course      HEQ: £30 a year or £40 for your full course
How to become a Student member
Online application
Create a BCS account and complete the short online form.
Evidence
You'll need to provide details of the IT-related degree, T Level or course you are studying.
Did you know?
BCS has 20 student chapters which run like campus-based computing societies in universities across the UK.
Study support
Boost your learning
Technology is an exciting subject to study, whatever field you've chosen. It's also incredibly complex and advancing at a rapid rate. When 'cutting edge' quickly becomes yesterday's tech, it can be a challenge to keep up.
Not when you're a BCS member! BCS keeps you ahead of the curve with information resources straight from IT's frontline, including newsletters, podcasts and webinars. Did you know BCS is also a leading IT book publisher? And as a member you get 25% off every title.
If reading's not your thing, you can learn first-hand from the people already proving it out there in the industry by linking up with a mentor and tapping into their experience and thinking. It's all available as part of your membership.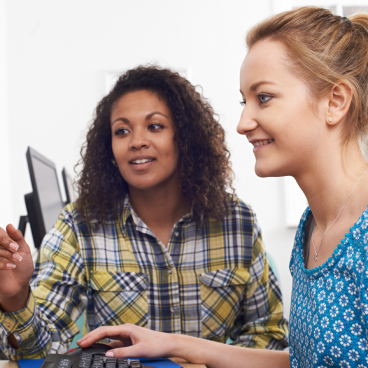 Insight from the industry
Learn from the best in our mentoring network. Match up with practitioners and academics based on your field of interest and study needs.

Money off books and kit
Study smarter with 25% discount across the BCS bookshop, and up to 20% off the latest Dell laptops, desktops and accessories.

Webinars and events
BCS webinars, conferences and lectures take place throughout the year, giving you the chance to listen to, and debate with, experts from across industry.

Articles and research
Get the IT lowdown in our news articles, plus exclusive insight in commissioned industry research including our annual AI survey and cybersec report.

Bitesize elearning and videos
Excellent IT skills? Check. But how about your softer skillset? Hone your communicating, negotiating and so much more in our elearning tutorials.
Community and networking
Get yourself connected
Making industry contacts while you're still studying your trade gives you a massive advantage when it comes to clinching your first work placement.
BCS Student membership instantly connects you with the professional tech community. As soon as you join, your local BCS branch will be knocking at your (virtual) door to get to know you. There are over 100 other groups who'll be keen to meet you too, plus our mentoring network and year-long events calendar.
At BCS it really is easy to meet people from all over the industry including the people already working in the type of job you soon hope to be in yourself. Keep them close as they'll be able to offer you priceless advice and may even introduce you to a future employer or two.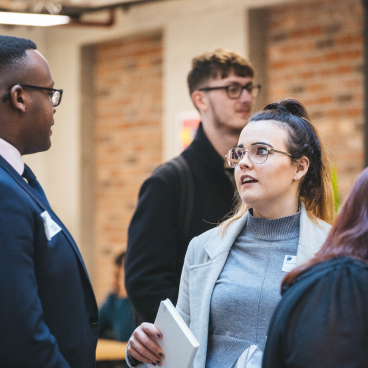 Mentoring
Connect with someone a few steps ahead of you on your chosen career path... maybe a postgrad who'll offer up helpful exam tips.

Student chapters
Get together with other students in our campus-based network for idea sharing, debates, hackathons, study trips and social events.

Specialist groups
You can join any of our 50 groups which specialise in areas as niche as Fortran and Cybercrime Forensics; as diverse as Agile Methods and Women in IT.

Branches
BCS branches span the UK. Almost 50 in total, they're the go-to network for meeting new people and keeping up with the IT latest where you live.

Online forum
Get to know other members and contribute your views and opinions to the BCS chat, from the comfort of your own sofa.
Employability
Get job ready
When the stress of exams turns to the stress of finding work, BCS has the antidote, with tools and services to turn those job-hunting blues into bright horizons.
Create the perfect resume using our CV writer complete with advice about which skills to focus on, and which interests to leave out! Then put it through its paces in our CV360 checker. Next, test yourself in our interview simulator so you're ready for any curveball question that comes your way.
Don't forget you'll stand out in the job market just by being a BCS member as it shows prospective employers how serious you are about your career development and about following professional standards. All before you've even set a foot in their workplace.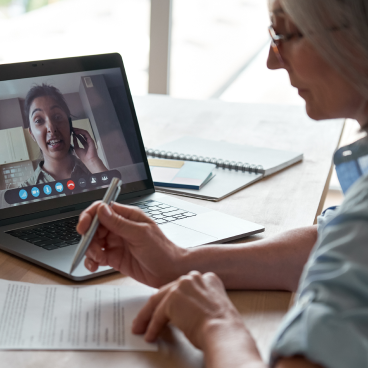 CV360
Test your CV against the algorithms used by today's IT recruitment systems and avoid the pitfalls that could get it de-prioritised.

Interview simulator
Preparation is everything so prepare for success in a mock interview. Record your responses and get tips on your performance along the way.

Aptitude testing
Practise the types of assessments widely used in the recruitment process and increase your chances of scoring high in the real thing.

Employer advice
Search hundreds of videos in our career portal for practical advice from employers and hiring managers on navigating the job market.

Jobs board
BCS has teamed up with Smart Recruit Online to bring you literally thousands of job opportunities from leading employers in tech.
Become a Student member
Get involved with your professional body and show you're serious about your technology career from the start.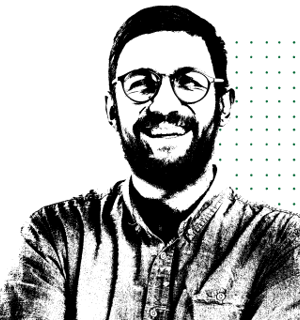 Testimonials
What our members say
BCS is the perfect door for an individual to open for themselves at any point in their career.

Jonathan Sanchez
Westminster University
I was delighted to learn that I could apply for a BCS Student Chapter as a university society during my recent years as grad student.

Bijaya Limbu
University of Hertfordshire
I believe that iron sharpens iron. I wish to be in a network of like-minded people. This will enable me to network and share knowledge.

Andrew Nwanakwaugwu
University of Salford
I am honoured to be a part of this wonderful community. I hope to learn and grow from my peers in BCS community throughout my career journey.

Not ready to join just yet?
Connect with BCS and get the latest tech news straight to your inbox in our free monthly newsletter – including features from our member magazine, ITNOW.