BCS Health and Care: Meet the team
Here are the members of the BCS Health and Care executive committee.
BCS Health and Care Chair
Dr Philip Scott, CITP FBCS
Philip worked in the NHS from 1994-2009, and since then in academic health and care informatics. Philip is Programme Director of the MSc in Digital Skills for the Health and Care Professions at University of Wales Trinity St David (UWTSD). He is Deputy Editor of BMJ Health & Care Informatics, and national representative to the International Medical Informatics Association (IMIA) and the European Federation of Medical Informatics (EFMI). He serves on the Board of HL7 UK and co-chairs the BCS-FCI working group on computable biomedical knowledge.
BCS Health and Care, Vice Chair - Social Care
Tommy Henderson-Reay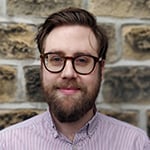 A registered Social Worker, Tommy has worked across social care both for local authorities and represented the not-for-profit care provider sector in his current role as the National Care Forum's Digital Lead. Having worked both locally and nationally, he has an excellent understanding of using technology, digital and data standards to promote person-centred integration across health and social care. Tommy is focused on ensuring that people and those who work in care have the skills they need to engage with technology. In addition to his role with BCS, he is a member of the Faculty of Clinical Informatics, the British Association of Social Workers, and a trustee of youth engagement charity, Grow UK, in Sheffield.
BCS Health and Care, Vice Chair - Professionalism, Chair BCS Health and Care Wales
Wendy Dearing, MBCS

Wendy is Head of Workforce and Organisational Development with a nursing background. She holds an MSc in Change & Innovation and recently has been awarded an Honorary Professorship from the University of Wales Trinity St David. The professorship in Applied Practice has been awarded in recognition of Wendy's expertise and knowledge in championing professionalism in technology and information. Her role includes workforce planning recruitment and retention; professional recognition and registration; education and training; career pathways & CPD.
Follow Wendy on Twitter
Follow Wendy on LinkedIn
Chair, BCS Nursing Group
Fran Beadle, MBCS

Fran is currently employed as the National Clinical Informatics lead for nursing at NHS Wales Informatics Service, her unique mix of nursing knowledge and technical ability have translated into transformative improvements for both patients and clinicians. Currently Chair of the British Computer Society (BCS) nursing committee, Member of the WNMC and Welsh representative on the 5 Nations Nursing Informatics Group.
Follow Fran on Twitter
Follow Fran on LinkedIn
Chair, BCS Health and Care Northern
Bernard Richards, FBCS, FIMA, CEng

I studied at the University of Manchester and obtained Degrees in Mathematics, Computing, and Physics. I worked with Alan Turing, until his death. I left University to work in industry. On returning to the University of Manchester I became interested in Medical Informatics. I was subsequently made 'Professor of Medical Informatics" at Manchester. I have spoken at MEDINFO Conferences around the world. In 1998 I was made the 'British Computer Society's "Fellow of the Year" for 'Services to Medical Informatics in the UK'.
Treasurer
David Sanders, MBCS

David has worked across the Financial Services, Pharmaceutical and Consumer Healthcare sectors since completing a degree in Business Information Systems at the University of Portsmouth. David is a Senior Business and Data Analyst at GSK Consumer Healthcare, focussing on the implementation of innovative data solutions across R&D, Sales and Marketing, Supply Chain and Digital. Prior to joining GSK, he previously worked within the Financial Services Data Team at KPMG, and the Digital IT team at Eli Lilly and Company. David has a keen interest in technological solutions in healthcare, having previously published research on the provision of technology for people living with dementia.
Chair, BCS Mental Health Specialist Group
Mike Jones
I am the Chair of the BCS Mental Health Informatics Group. I trained as a Psychiatric Nurse, working mainly in acute and forensic care. I became the Product Lead for Mental Health in the London Programme for IT in 2004 until 2011, and during that time, for 2 years I was also National Clinical Lead for MH nursing.
Vice Chair for Standards
Mike Andersson

Mike is a healthcare informatics and information governance consultant. He has worked in healthcare IT for most of his career, including five years as an IT Director in the NHS. He has been involved in ICT standards, not only in healthcare, but also other fields, for many years. He has considerable experience of developing and assuring technical as well as professional standards. In addition to his BCS role, Mike is a member of the HL7 UK Management Board.
Chair, BCS Health and Care Scotland
Dr Katie MacLure, FBCS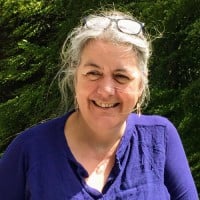 Katie is an experienced digital health and health inequalities researcher with a background in IT. An active member of BCS Aberdeen Branch committee as Education Liaison Officer for many years. A former Lecturer in Computing, Procedures Analyst, latterly Senior Research Fellow and Lecturer with RGU School of Pharmacy & Life Sciences, and still supervising several PhD students. Katie represents BCS Health & Care on the Scottish Government led annual DigiFest and The Alliance led Discover Digital conferences. Deputy Editor on BCS BMJ HCI and Academic Editor with PlosOne and Accreditation Assessor with FED-IP. Katie is now working as an independent research consultant.
Equality and Diversity Lead
Minal Patel FEDIPAdvPra, MBCS

Minal has held a number of senior leadership positions in the NHS at provider level since 2004 before taking up a national role in 2021. She is currently Assistant Director of Programmes within Frontline Digitisation working to level up digital capability across the NHS. As a previous Deputy CIO at an acute trust, Minal has an in-depth understanding of the role that digital, data and technology plays in driving transformation to improve experience and outcomes for all. Focussed on promoting the importance of equality, diversity and inclusion within health and care ensuring that the sector truly represents our diverse population now and into the future.