EMBRACE specialist group: Committee
Here are the members of the the EMBRACE specialist group committee.
Chair - Nzube Ufodike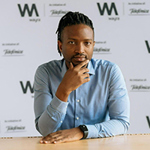 Nzube is an entrepreneur with over 20 years experience. He is an advisor to early and growth stage businesses, in the UK and emerging markets. He is passionate about building sustainable and inclusive communities and does this through volunteering; he currently sits on the board of trustees for The Africa Centre, is the Vice-Chair for the BCS Central London Branch, and co-leads a wealth creation collective for BlackOut UK. He is also a member of the board of the Institute of Directors City, and chairs its Young Executives Group. He attained a BSc and an MSci in Computer Science from Queen Mary University of London.
As Chair, Nzube is responsible for; vision, strategy, public relations and governance. 
Vice Chair - Charlie Fadden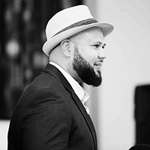 Charlie is passionate about developing and maximising a culture of evaluation, learnings and improvement which respects the human being as a person, drives more effective ways of working to support business strategy, enabler of customer satisfaction (retention), enhancing reputation and increasing profitability.
As Vice Chair, Charlie is responsible for; strategy, Industry partnerships, sponsorships and co-governance
Treasurer - David Lewis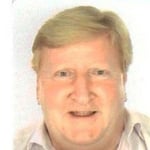 David is CEO and Chair of PMI Consult group of companies specialising in banking and financial services, and specialising in ERP and ICT resource solutions. He is also Treasurer of BCS London Central Group and committee member of the BCS Financial Services Special Interest Group (FINSIG).
As Treasurer, David is responsible for; financial reporting, budgets and accounting.
Secretary - Daniel Ekiyoyo
Bio to follow.
Inclusion Officer & Industry Liaison - Kamal Lakhpuri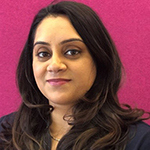 Kamal is an experienced strategic digital health IT professional who has worked with clients across the UK, Europe, Middle East, India and North America for over 15 years. She is an electronic medical/patient record (EMR/EPR) enthusiast and has supported clients on their digital and maturity journey, to enterprise-wide solutions and population health. Since the age of 14, Kamal has volunteered every Sunday at Southampton Community Languages classes supporting members of her community learning Punjabi. Over that time she has supported the leadership with arranging day trips across the UK for a cross section of her local community in Southampton.
Over the past 5 years, Kamal has taken an active role in mentoring young professionals from a BAME background. Providing mentoring support in a range of topics including career advice and interview preparation. Kamal is passionate about ensuring the IT industry is truly reflective of the society we now live in and aspires to build for future generations.
As Industry Liaison, Kamal is responsible for forming partnerships with businesses, organisations and public bodies.
YPG Representative / Early Careers Advocate - Chioma Fanawopo
Bio to follow.
Sustainability Lead - Joel Baynes
Bio to follow.
Projects Delivery Officer - Amechi Ogbuefi
Bio to follow.