Joe Dolan FBCS
Joe Dolan FBCS, Head of Network and Information Systems (NIS) Compliance and Enforcement at the Northern Ireland Civil Service (NICS), explains why he applied for Fellowship (FBCS) with BCS and considers the benefits that he has gained as a result.
Why did you want to apply for a fellowship?
Throughout my career there has been a general perception that the private sector has all the skills and that public sector just made do. In recent years this has changed especially with the great work that has been done in establishing the NICS IT Profession. It is important that there is leadership and support for our IT community that dispels that old perception.
Getting professional industry wide and international recognition for our people and the public sector is necessary to be able to stand proud of the diversity of people and skills sets that the NICS has. I would encourage all our IT staff to consider this. It is not to be boastful but to provide an intrinsic value to what a person is capable of. The FBCS gives me that intrinsic benchmark of what I can achieve and would call to others to set their own goals, you'd be surprised just how good you are and for those who already know how good they are, get the independent recognition.
Being part of the BCS community allows me to contribute to that community and using public sector experiences in discussion topics.
What do you do in your role?
The strength of the NICS is the diversity of roles that IT covers. Many people are surprised when I tell them that the NICS has approximately 600 IT Staff and is among one of the biggest IT employers in NI. I make this point because I have had the privilege to be part of it and to have had a number of posts in my career all with their challenges, which is what I think drive IT folk, but all that have shaped and developed me. For those just starting out on their career the NICS provides a wealth of opportunity, just look out for them and grab them on the way through.
So, what about my role now as head of the Network and Information Systems (NIS) Compliance and Enforcement? Rolls off the tongue doesn't it!
Let me explain what NIS is. NIS is the UK Network and Information Systems regulations 2018 put in place to ensure that organisations providing critical services are securing and protecting the underpinning network and information systems on which these critical services rely.
The Department of Finance is the Competent Authority, another name for the Regulator, for the water, health, transport and energy sectors under this regulation.
The opportunities I spoke of earlier have allowed me to move from providing IT and security services into the NICS, to be able to apply this experience externally to public and private sector organisations across Northern Ireland that are providing critical services in these sectors.
My job is to ensure that these organisations are complying with the NIS regulations. This entails engaging with these organisations and explaining as the Regulator what our expectations are, to assess what they are doing and through self-assessments and audits, be able to provide confidence that Northern Ireland critical services are being well protected.
This also involves working across the UK with other Regulators and government departments discussing how these regulations are being applied across the UK.
Where we find that services are not being appropriately protected then we do have powers to levy fines up to £17M on an organisation.
More information on what we do can be found on the website Northern Ireland NIS Competent Authority.
Why is FBCS important to this role?
There are a number of reasons why the FBCS is important.
It gives credibility to me and the role I provide into big multinational organisations. The FBCS among others do provide a statement to others that you have been independently verified that you have professional competency, experience and capability. As I mentioned before it is important intrinsically but also to provide that message externally of your professional capabilities.
The role of the Regulator means that I encounter many different systems in the IT and OT (Operational technology) space and these all have their own particular challenges and idiosyncrasies.
The growth of technology and how this is applied and architected is ever evolving in all parts of our society. The environment we work in continues to evolve through adoption of new IT channels and the increasing interdependencies of supply chains in delivering services, whether in cloud adoption or in creating a software bill of materials in order to track vulnerabilities within a software stack.
Access through BCS to discuss with a community of other professionals to help me do my job becomes ever essential in what we all do. BCS Fellowship provides you with a welcome forum to discuss issues, ideas and approaches with people who understand the pressures of technology accountability. It's where CIOs, CTOs, IT directors, academics and other IT leaders, in the computing industry and beyond, can come together in an impartial setting for non-commercial networking, problem solving and conversation.
What have been the benefits of BCS membership?
I mentioned earlier about the great work and leadership provided by the head of profession and others in supporting the IT professionals in the NICS. This is further reinforced with the Digital Shared Services organisational membership (OM) of BCS.
Remember technology extends its reach across society every day. As a leader in your field, you're facing increasingly complex challenges and your influence and responsibility has never been more significant.
As a BCS Fellow, you'll receive the recognition you've earned as a pioneer of the modern profession. You'll have a platform for extending your influence as a thought leader and for giving back to the industry with opportunities for policy formation, education, public engagement and more. Chances are you already have a rich history sharing your knowledge with others; BCS regularly hosts events like our award-winning Insights conference and actively looks to our Fellowship community to contribute and participate on the world-class panels.
Or you might choose to become a mentor and play a key role in nurturing next generation professionals or help raise standards and shape the profession from within as a BCS assessor.
Become a BCS Fellow
Join the tech industry's most influential professionals in shaping a diverse, ethical, safe, and innovative future.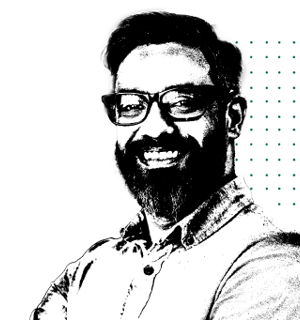 TESTIMONIALS
What our members say
I believe that the more diverse the voices within BCS and the IT sector the better for all of society. As a BCS Fellow I have the opportunity to raise the profile of our policy work and ensure that all voices are represented.

The hallmark of professionalism is responsibility with accountability underpinned by competence and strong ethical disposition. These, invariably, are the intrinsic values exceptionally nurtured and exemplified by BCS.

Honoured and chuffed to have been accepted as a BCS Fellow! Thank you for the warm welcome BCS, excited about getting involved and helping to 'pay forward'...

Being a fellow of the BCS is all about giving back, whether through thought leadership to influence and help shape the digital world or by helping nurture the next generation of IT digital professionals.