Suitable for:
Inspirational technology leaders, innovators and academics.

Criteria:

Cost:
How to become a BCS Fellow
Fellowship celebrates a diverse and inclusive community from a broad range of backgrounds. BCS Fellows are entrepreneurs, innovators, researchers, academics, business leaders and industry professionals. What they all have in common is the level of success they've reached in their professional lives.
Lead, collaborate and inspire
If you've made a significant contribution to the IT industry and are considered a role model by your peers, BCS Fellowship could be the next step in your brilliant career.
Online application
Complete the Fellowship application form with written statements showing how you meet the FBCS criteria. You'll also need to provide your CV or LinkedIn profile, demonstrating at least five years' experience within the scope of the IT profession. If you are a member of an organisational membership scheme you will need to complete the Organisational Membership (OM) Fellowship application form.
Evidence
To become a BCS Fellow, you need to evidence your achievements and impact in the industry against a selection of the criteria for Fellowship. Read the full criteria in our Fellowship application guidance or Fellowship application guidance for Organisational Membership (OM) – which also explains how to set out your written evidence statements effectively. 
Supporter
You'll require a supporter who's either an existing BCS Fellow, Fellow of another professional membership body, or work-related to verify you're ready for Fellowship and confirm the accuracy of the experience you've noted in your application. Please speak to them in advance to check they're happy to support your application, then share this Fellow supporter guidance with them to help them understand what's required of them as a Supporter.
Forms and guidance
Download Fellowship application form
Download Fellowship application guidance
Download Fellowship supporter guidance
Organisational membership (OM)
If you are a BCS member through your employer and they pay for your membership, please use the below guidance and form to apply for BCS Fellowship. Submit your application via processing@bcs.uk.
Download Fellowship OM application form
Download Fellowship OM application guidance
Did you know?
Our Distinguished Fellows (DistFBCS) include Tim Berners Lee, Vint Cerf, Bill Gates and Dame Stephanie Shirley.
Influence and recognition
You've earned your place
Technology extends its reach across society every day. As a leader in your field, you're facing increasingly complex challenges and your influence and responsibility has never been more significant.
BCS Fellowship provides you with a welcome forum to discuss issues, ideas and approaches with people who understand the pressures of tech accountability. It's where CIOs, CTOs, IT directors, academics and other IT leaders, in the computing industry and beyond, can come together in an impartial setting for non-commercial networking, problem solving and conversation.
As a BCS Fellow, you'll receive the recognition you've earned as a pioneer of the modern profession. You'll have a platform for extending your influence as a thought leader and for giving back to the industry with opportunities for policy formation, education, public engagement and more. Chances are you already have a rich history of public speaking; BCS regularly hosts events like our award-winning Insights conference and actively looks to our Fellowship community to contribute and participate on the world-class panels.
Or you might choose to become a mentor and play a key role in nurturing next gen professionals, or help raise standards and shape the profession from within as a BCS assessor.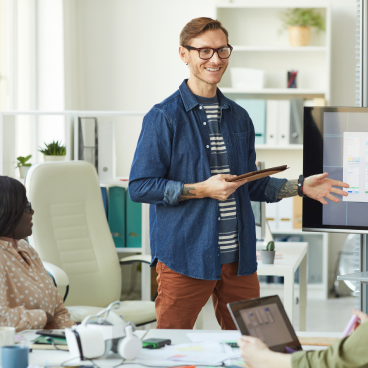 Get high recognition
Enjoy industrywide recognition, with the letters FBCS after your name and your place on the public BCS Fellowship register.

Become an assessor
Support your peers' professional development and help to increase and promote standards of competence throughout our industry.

Share your expertise
Impart your knowledge and inspire others as a speaker or panellist at a BCS event or webinar, and by contributing written content to bcs.org.

Nurture tomorrow's talent
Pass on the priceless experience you've gained along your digital journey – and gain fresh perspectives yourself – as a BCS mentor.

Shaping tech policy
Share your views and wisdom at our policy forums and in our government lobbying to help steer the ethical direction of the industry.
Become a BCS Fellow
Join the tech industry's most influential professionals in shaping a diverse, ethical, safe and innovative future.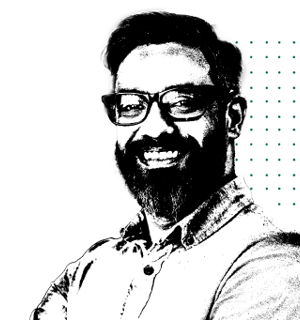 Testimonials
What our members say
Being a fellow of the BCS is all about giving back, whether through thought leadership to influence and help shape the digital world or by helping nurture the next generation of IT digital professionals.

I believe that the more diverse the voices within BCS and the IT sector the better for all of society. As a BCS Fellow I have the opportunity to raise the profile of our policy work and ensure that all voices are represented.

The hallmark of professionalism is responsibility with accountability underpinned by competence and strong ethical disposition. These, invariably, are the intrinsic values exceptionally nurtured and exemplified by BCS.

Honoured and chuffed to have been accepted as a BCS Fellow! Thank you for the warm welcome BCS, excited about getting involved and helping to 'pay forward'...

Not ready to join just yet?
Connect with BCS and get the latest tech news straight to your inbox in our free monthly newsletter – including features from our member magazine, ITNOW.