EMBRACE specialist group: Committee
Here are the members of the the EMBRACE specialist group committee.
Chair - Nzube Ufodike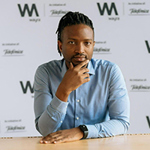 Nzube is an entrepreneur with over 20 years experience. He is an advisor to early and growth stage businesses, in the UK and emerging markets. He is passionate about building sustainable and inclusive communities and does this through volunteering; he currently sits on the board of trustees for The Africa Centre, is the Vice-Chair for the BCS Central London Branch, and co-leads a wealth creation collective for BlackOut UK. He is also a member of the board of the Institute of Directors City, and chairs its Young Executives Group. He attained a BSc and an MSci in Computer Science from Queen Mary University of London.
As Chair, Nzube is responsible for; vision, strategy, public relations and governance. 
Vice Chair - Charlie Fadden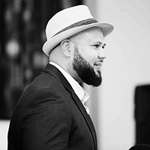 Charlie is passionate about developing and maximising a culture of evaluation, learnings and improvement which respects the human being as a person, drives more effective ways of working to support business strategy, enabler of customer satisfaction (retention), enhancing reputation and increasing profitability.
As Vice Chair, Charlie is responsible for; strategy, Industry partnerships, sponsorships and co-governance
Treasurer - David Lewis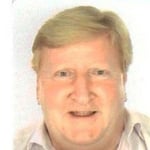 David is CEO and Chair of PMI Consult group of companies specialising in banking and financial services, and specialising in ERP and ICT resource solutions. He is also Treasurer of BCS London Central Group and committee member of the BCS Financial Services Special Interest Group (FINSIG).
As Treasurer, David is responsible for; financial reporting, budgets and accounting.
Secretary - Prasad Amirthasagaran
As Secretary, Prasad is responsible for; administration, database management and web.
Inclusion Officer - Wilfrid Obeng
Wilfred has had roles at J.P. Morgan, Goldman Sachs and Google. During my time at Google I worked in the Cloud and GTech division and was promoted twice before leaving to pursue my own venture, AudioMob. These achievements have gained Wilfrid various accolades including being identified as Forbes 30 under 30, Rare Rising Star and a Top 10 Computer Science & Analytics Undergraduate.
As Inclusion Officer, Wilfrid is responsible for; digital equality, accessibility and unconscious bias training.
Education Liaison Officer - Doreen Duckoo
As Education Liaison Officer, Doreen is responsible for building relationships with universities, colleges and schools and careers.
Community Lead - Joel Baynes
Joel's expertise spans 15+ years across marketing technology, data science, entertainment and government sectors. In previous roles he has had responsibility for full business operations to include client services, partnerships, advanced data and analytics, development, tech and delivery. He enjoys joining the dots. Designing and implementing new teams, systems and partnerships. He often plays the role of a catalyst, an evangelist, building relationships that help make stuff happen, and drives business and people growth
As Community Lead, Joel is responsible for; social media, marketing, publicity and events.
YPG Representative - Obi Ossai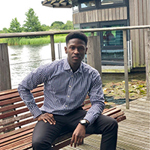 Obi is a Product Owner, with a strong aptitude for Data Analytics / Science. As a certified Business Analyst with relevant experience in roles as a Product Owner, Functional Consultant and Business Analyst, developing both B2B and B2C SaaS products, I have built up a unique skillset that enables me to effect change and deliver value in a data-driven technology environment.
As YPG representative, Obi is responsible for engaging with youth audiences.
Supporter - Nicola Martin
As a founding supporter Nicola supports EMBRACE with digital equality, accessibility and unconscious bias training.