Disability and IT employment
There were 158,000 IT specialists in the UK with disabilities in 2020, representing 10% of all IT specialists working in the UK at that time. As such, representation in IT is lower than the norm for UK workers as a whole (14%) and, if levelled up, would have equated to an additional 65,000 IT specialists within the UK labour market.
Trends in workforce representation (2016-20)


Source: Analysis of ONS Quarterly Labour Force Survey by BCS
Representation across the UK
The proportion of IT specialists with disabilities varies across the UK and, whilst during 2020 just 8% of IT specialists in London, Scotland, and the West Midlands were thought to have had some form of disability, a much higher figure of 13% was recorded for the South West of England.
The difference in the level of representation of IT specialists with disabilities compared with that of workers as a whole was relatively small and ranged from one percentage point in the South East to seven percentage points in the West Midlands.
Workforce representation by nation / region (2020)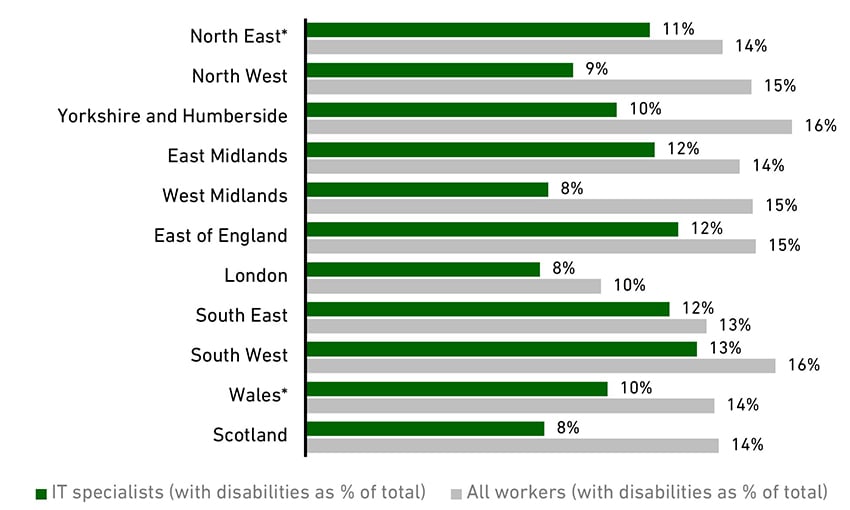 Source: Analysis of ONS Quarterly Labour Force Survey by BCS
Northern Ireland figures supressed due to data limitations
* Five-year average