Occupation
Further analysis of the gender balance for specific IT roles shows female representation within the IT professions varying from around one in twenty for IT / telecoms engineers (5% in each case over the 2016-20 period), to around one in three web designers / developers (35%) and IT operations technicians (32%).
Women are very poorly represented amongst IT directors (just 14% of which in 2020 were female) and programmers / software developers (16%).
Gender representation by IT occupation (2020)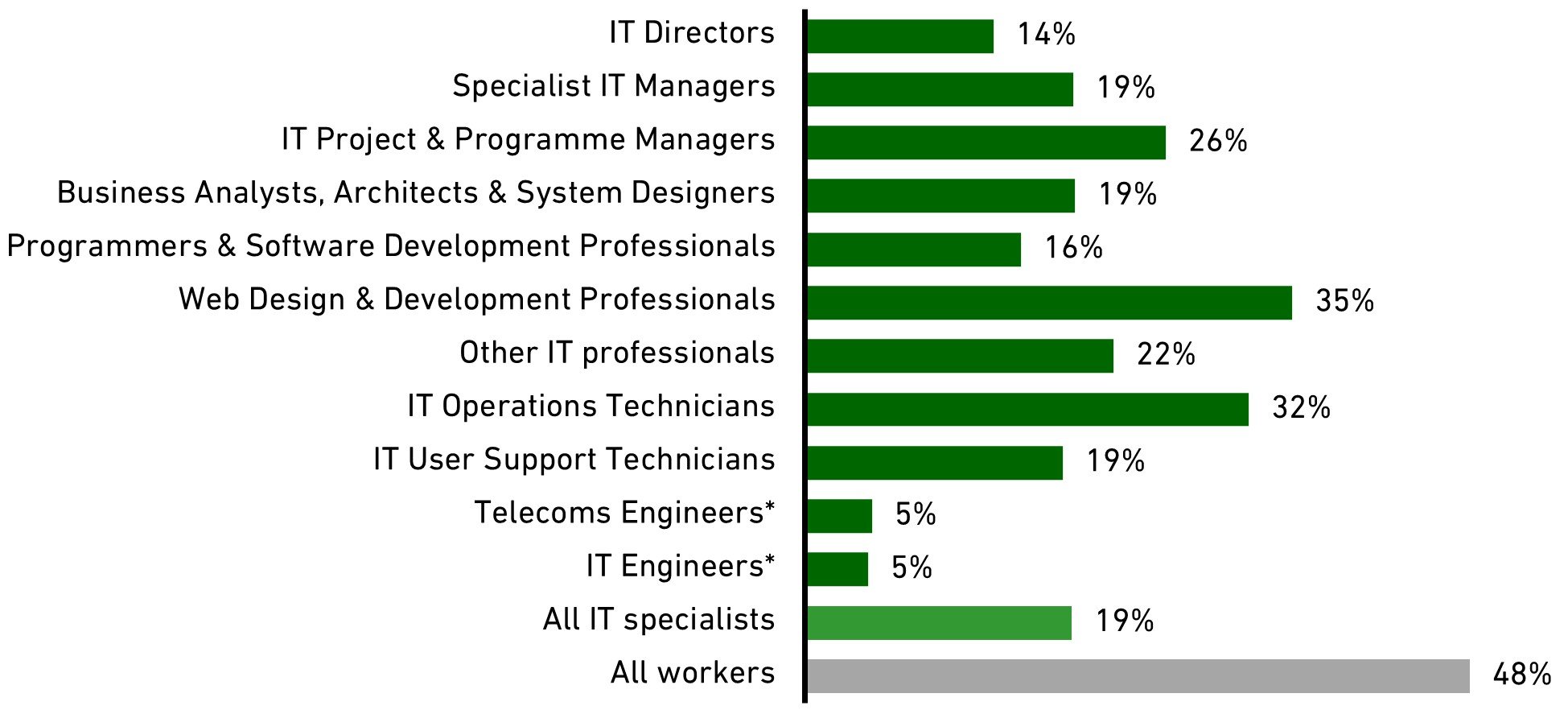 Source: Analysis of ONS Quarterly Labour Force Survey by BCS
* Five-year average
Permanency of employment
Female IT specialists were just as likely to be working on a non-permanent basis as their male counterparts in 2020 (3% in each case) though the proportion working in temporary positions was slightly lower than within the workforce as a whole (with comparison figures of 6% and 5% respectively).
Though a detailed analysis of the reasons why IT specialists (female / otherwise) were in non-permanent employment during 2020 is not possible (due to limitations of the data source) it can be said that female IT specialists appear less likely to be in temporary positions as they do not want a permanent job (20% stating this to be the case during the 2016-20 period compared with 23% of males in IT positions).
Gender and unemployment
There were approximately 9,000 female IT specialists in the UK that were unemployed in 2020, i.e., 21% of all unemployed IT specialists in the UK over this period.
At 2.7% the associated unemployment rate[1] for female IT specialists was above that for males normally working in the IT field (2.4%) but below the overall unemployment rate for women in the UK (3.2%).
[1]See data notes.