The experiences of black women in the information technology industry
Charlene Hunter MBE, CEO and Founder, Coding Black Females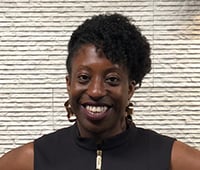 Coding Black Females and BCS have collaborated on this report because we wanted to capture the real experiences of Black women in the tech industry. For CBF it is, of course, our key demographic, but we want to ensure that we can provide findings and recommendations to a range of organisations.
Both CBF and BCS want to effect changes within the industry. To that end, the members of the working group behind this report span a range of industries and roles - all within technology - and they've come together to create the survey, conduct interviews, analyse results from the ONS and provide recommendations.
The result is that we have the numbers to show trends in this most exciting of industries, but also that all-important narrative – stories and comment from Black women in work right now. They tell us what they have faced, what works well for them, what doesn't work, where we can improve organisational approaches, what role diversity policies actually have and more.
Finally we have formulated practical recommendations, with views on interview and recruitment practices, the role of algorithms, the issues with hiring to an organisational template. We also look at the role senior technology leaders should play in increasing the number of Black female IT professionals.
Today, Black women are frequently represented by tech companies in their marketing and recruitment campaigns - but this is no reflection on how many are actually employed. This gap needs closing. We need to translate aspirations into real opportunities for Black women to get employment and progress in the industry.
Rashik Parmar CEO, BCS, The Chartered Institute for IT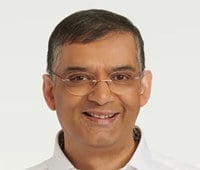 We will only be able to build the systems that serve everyone if the diversity of humanity is represented in the project teams that design and build these systems. This is why the BCS has focused on practical actions that are informed by data, to highlight the issues to be addressed.
Welcome to the Coding Black Females takeover of the BCS Diversity report 2022. BCS has been producing reports on the representation of women in IT for many years, doing our own surveys, analysing third party data and hearing and reporting on first-hand experiences from people at the coalface. Our early work in this area was driven through the BCSWomen Specialist Group we have seen a recent improvement in that – women now account for 23% of the IT workforce, against a steady 17% in previous years. So we have seen progress and see the need for still more.
Of course, you cannot change what you cannot see, so three years ago we expanded this work to include analysing data on the experience of ethnic minorities, people with disabilities and older people in our most vibrant of industries.
BCS recognises the vital role of getting diversity right – especially in the era of AI and at a time when we all know the value of products taking into account multiple user-perspectives. We are very pleased to have worked with Coding Black Females on this extensive report and hope it provokes further conversation and research into these most important of issues.