Get to know Lucy Ireland
Find out more about Lucy and her rewarding role in BCS…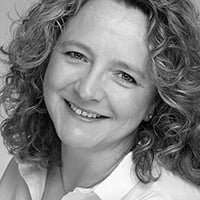 What do you do in your role?
As Managing Director of our commercial subsidiary, BCS Learning and Development, my role is to ensure our commercial strategy is in step with our group strategy. My teams and I develop certifications, qualifications and services that help people to use technology more effectively. We support people of all ages, from school children through to executives, and across many different industries and walks of life.
Why BCS?
I'm passionate about helping people, both the staff in our teams and our customers. I'm also competitive and driven, so being able to deliver the commercial nature of my role in an environment where we are helping to make IT good for society really ticks all the boxes for me. And, last but not least, the people and the culture of our organisation make it a pleasure to work here.
What's your proudest achievement in your career?
In almost 20 years of leading people I have always been proudest when I see members of my team developing and growing in skill and confidence.
Where do you think computing can have the biggest impact on society?
It's hard to pinpoint one thing that would have the biggest impact, so I won't. I'll give you a few - education, environmental issues and health. All huge.
And what's your favourite drink?
I'm afraid I'm very partial to a can (or five) of Pepsi Max. Love the taste, the fizz, the caffeine and the zero sugar!