AGM followed by lecture on VeriSM, a Service Management framework for the digital age.
Presentations and further information
Synopsis
Following on from our conference in October, where we looked at the dramatic digital transformation forced upon us by COVID, our Annual lecture will discuss VeriSM, which is designed to provide a service management framework for the digital age.
We are delighted to welcome back Claire Agutter, Chief Architect of the VeriSM framework, along with Suzanne Galletly, VeriSM's chief examiner with EXIN, and David Barrow, an independent consultant who helps organisations put VeriSM into practice on a day to day basis.
Their talk will provide a brief introduction to VeriSM, the background of digital transformation, and a discussion of how VeriSM can strengthen existing service management processes. The talk will also provide some real world examples of how VeriSM can support digital transformations, and we will finish with a panel discussion, so please bring lots of questions!
We will make both the AGM and the presentation as interactive as possible, so please do join us for what we hope will be an enjoyable and thought-provoking evening.
About the speakers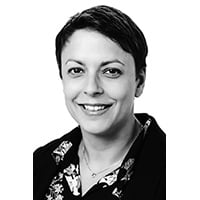 Claire Agutter is a service management trainer, consultant and author. She is the director at ITSM Zone, providing accredited eLearning in ITIL, DevOps, BRM and more, and also at Scopism, publisher of the SIAM Foundation and Professional BoKs. In 2018, 19 and 20 she was recognised by Computer Weekly as one of the 50 most influential women in tech, and in 2017, 18 and 19 she was recognised as an HDI Top 25 Thought Leader. Claire is the host of the popular ITSM Crowd YouTube channel, and Chief Architect for VeriSM.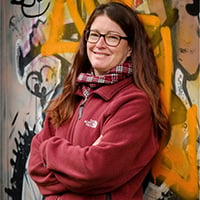 Suzanne Galletly is responsible for EXIN's broad certification portfolio (VeriSM, SIAM, Agile Scrum, DevOps, Data Protection, Security, AI, Blockchain, Business Analysis). She is a VeriSM Contributor and in 2017 was appointed by the International Foundation for Digital Competencies (IFDC) to the role of VeriSM Chief Examiner, with a focus on ensuring there is alignment between the VeriSM approach and the VeriSM professional certification scheme. She is a regular international speaker on the subject of digital competence development.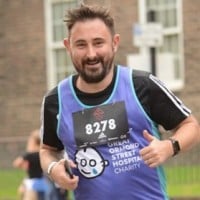 David Barrow has 20 years of experience in IT Service Management roles across multiple industries, and has worked with IBM, CapGemini, Fidelity Investments, Telefonnica, O2, Pearson and many others to provide IT service management expertise during IT and digital transformations. He is a qualified ITIL 4 Managing Professional as well as a VeriSM Professional, and is recognised as a VeriSM contributor. Recently, David has been working with Exin and the IDFC as a subject matter expert, leading discussions on VeriSM's practical applications for C-level attendees and consultants.
Our events are for adults aged 16 years and over.
This event is brought to you by: SM-ITAM specialist group