BCS South Wales branch event.
Watch the video
Presentation
Download the presentation slides (PDF)
Speakers
Helen Northmore and Eugene O'Sullivan
Synopsis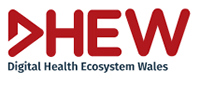 The Digital Health Ecosystem Wales is a collaboration between the Life Sciences Hub Wales and NHS Wales Informatics Service (NWIS). Their mission is to make it easier and faster to adopt digital healthcare technologies in Wales. They aim to be at the forefront of the move to an open technical architecture approach for health and care in Wales.
The Ecosystem has built itself to be the go-to place for industry to engage on digital, technology and interoperability. Through the NWIS side of the team it wants to promote open architecture and in particular opening up access to APIs and standards in health and care driven by the Welsh Government's "A healthier Wales Action Plan - 2018".
This talk will discuss the strategy, activity and progress of the Ecosystem as well as its challenges and goals. We will look at:
how we have improved engagement and support offered to companies and developers.
the work ongoing to help companies to understand how to integrate with NHS Wales.
opening up NHS Wales' APIs, standards and data to developers.
how to ease the burden of integration and improve understanding of the digital architecture.
Who should attend?
Anyone developing digital healthcare products and services for Welsh health and care services
Developers
Business Analysts
Technical teams
This event is brought to you by: BCS South Wales branch