Topics related to include Sustainability, Medical, Cybercrime, Gamification, Programming, AI, the Digital Divide, and Education.
Watch the videos
Synopsis
The 28th Annual INSPIRE Conference, will be for the third time an e-conference, to encourage entries from UK and overseas, from academics, researchers, post-graduate students and those from industry, again with no conference fee for authors or attendees. This is organised by the BCS e-learning Specialist Group, in association with the CPG of the Institute of Physics.
An extended abstract, with a brief bio, to be submitted asap to be reviewed , for both traditional INSPIRE and also Case Studies presentations from academia and from Industry. Please send these with mini bios asap, to Margaret.ross@bcs.org.uk with BCS INSPIRE 2023 please in the Subject line.
Full papers, of conference presentations to be submitted for review, by September 2023, to Margaret.ross@bcs.org.uk with BCS INSPIRE 2023 please in the Subject line.
Keynotes include Joseph Kasser, a recipient of NASA's Manned Space Flight Awareness Award (Silver Snoopy) for performing and directing systems engineering, in addition to other awards; he is the author of seven books and will be presenting from Australia. Ratko Knezevic, of the University of Bihac, will be presenting from Bosnia and Herzegovina
Presented accepted reviewed paper, relating to using IT to teach or raise awareness any subject - sessions including Sustainability, Medical issues, Cybercrime Forensics and Security, Gamification and animations, Programming, AI, Education (from primary to postgraduate), addressing the Digital Divide and possible short and long term changes to the wider public since COVID in various countries.
The conference will be spread mainly over 2 days, Tuesday 20 and Wednesday 21 June, starting at 9.30am (London time), with suitable breaks, finishing by 4.30pm, with additional panels and short Workshops mainly on the third day, Thursday 22 June 2023.
On Wednesday 22 June the SQM XXX free online quality conference, will be held.
A single registration will cover the 3 days of the Conference.
It is planned to hold again a remote free evening conference dinner for authors and attendees on Wednesday 21 June, using breakout rooms, from 6pm to 7.30pm, but you must provide your own two course meal and refreshments !! – separate registration for this free conference dinner required.
After the e-conference, the accepted papers, which had been presented at the conference, will be published, with ISBN as an e-proceedings, at no cost to authors, and will be freely available online.
Past conference proceedings are available, for free
About the speakers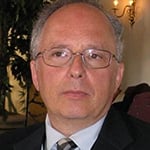 Dr Joseph Kasser
Dr Joseph Kasser was a practicing systems engineer, project manager, academic, mentor and teacher for more than 50 years in three continents before 'retiring' to become a professional coach and mentor. He is a recipient of NASA's Manned Space Flight Awareness Award (Silver Snoopy) for performing and directing systems engineering and many other awards and commendations from employers and customers. As an educator, he;
Was a Certified Member of the Association of Learning Technology, (Issued Jan 2008, expired Jan 2015)
Created and delivered 12 postgraduate courses on systems and software engineering.
Created and managed two Master's degrees.
Was recognised for pioneering the development of multi-media educational objects for enhancing the online learning experience by being appointed a Distance Learning Fellow at UMUC.
Received the National University of Singapore, 2008-2009 Division of Engineering and Technology Management, Faculty of Engineering Innovative Teaching Award for the use of magic in class to enrich the student experience.
Download the talk abstract (PDF)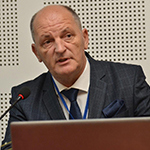 Dr Ratko Knezevic
Dr Ratko Knezevic is currently Professor of Academic English and Anglo-American Literature at the University of Bihac, Bosnia and Herzegovina. Since 2010 his research field involve Information and Media Literacy. He was also University Library Director for five years, the Head of international Evaluation working groups for EU funded projects as well as Guest professor at many universities across Europe and Asia lecturing Academic English, Information Literacy, ESL, and ESP. The Western Balkan Information and Media Literacy conference (WBIMLC) has been chaired by him since 2011. He is author of many scientific papers, participant in many international projects and the conferences across the world.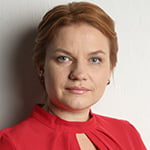 Dr Mariia Skulysh
Dr Mariia Skulysh is currently Head of Department of Information and Communication Technologies and Systems Department, National Technical University of Ukraine 'Igor Sikorsky Kiev Polytechnic Institute', Kiev, Ukraine. She received the PhD degree in telecommunication systems and networks in 2010 and the degree Doctor of Technical Sciences іn 2019. She gives lectures in France, Spain, Turkey, Germany and Poland, and visited summer schools in Sweden as a PhD student. She is the head of the research group Quality Management of Services in Information and Communication Systems and maintains an active research program in the fields of networking and cloud computing, Software Defined Networking, Decision-Making Systems in a distributed computing environment, Data centre Networking and Quality of Service.
Mariia Skulysh is co-author of more than 100 peer reviewed conference and journal publications, 2 patents, 3 books about communication networks.
Download talk abstracts for Ratko and Mariia (PDF)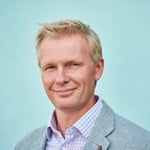 Tom Jackson
Tom Jackson (BSc (Hons), PhD) is a highly accomplished Professor of Information and Knowledge Management with over 20 years of experience in research and industrial consultancy. He has secured over £40M of research funding and is well-known for his creation of EMOTIVE, a system with the world's best f-measure for fine-grained emotion detection.
His research includes pioneering work on the dark side of Digital Decarbonisation, the impact of interrupts in the workplace, and the first model of information overload. He has published over 160 papers in peer-reviewed journals and conferences and is the Editor-in-Chief for the Journal of Knowledge Management and Research Practice.
Tom's expertise includes creating data-generated consumer and citizen personas, developing user-friendly data dashboards, social listening, and data usage optimization. He has worked with various organisations such as the UN's Organisation for the Prohibition of Chemical Weapons, DSTL, and global automotive manufacturers.
Download the talk abstract (PDF)
Ian Hodgkinson (BSc, MSc, PhD)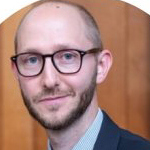 Ian is a Professor of Strategy. He has over a decade's experience of research and industrial consultancy and has been directly involved in over £12M of research funding. Internationally known for his contributions to service delivery in the public, third, and private sectors, his research has informed international, national, and local service transformations in health, leisure, sport, local government and emergency services.
Externally funded projects have utilised digital innovations to capture in real-time consumer experiences to varied stimuli (incl. product-harm crises) and perceptions of products, brands, services and critical issues (e.g. 'going green').
His research also includes the pioneering work on Digital Decarbonisation; the impact of digital practices on the environment; corporate memory and knowledge auditing; telemedicine implementation; and agile decision-making techniques learnt from the performing arts.
Our events are for adults aged 16 years and over.
BCS is a membership organisation. If you enjoy this event, please consider joining BCS. You'll receive access to many exclusive career development tools, an introduction to a thriving professional community and also help us make IT good for society. Join BCS today. 
This event is brought to you by: BCS e-learning Specialist Group and BCS Hampshire branch, in association with the CPG, Institute of Physics