This talk will explore the reasons for failings in benefits realisation with practical tools to help.
Speaker
Nick Dobson, Principal Consultant at CITI Limited
Agenda
6:30pm - Event starts
8:00pm - Event ends
Synopsis
Benefits are frequently an elusive concept. There are several reasons why they often fail to materialise, some practical, some political and some simple negligence (whether deliberate or accidental). This doesn't need to be the case and, indeed, shouldn't be.
This talk will explore the common reasons for failings in benefits realisation along with some practical and expedient tools to help improve the situation. Starting from first principles, a number of fundamental questions will be addressed; what constitutes a benefit? How are they achieved in reality? How are they metricated? Why are they so frequently neglected? Who is responsible for them?
The audience should anticipate participation in the event and will leave with a straightforward view of benefits, how they are attained, what can go wrong and a basic toolkit to assist in achieving benefits in the future.
About the speaker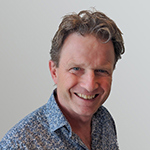 Nick Dobson
Nick is a renowned consultant with over 25 years of experience in projects, programmes and sponsorship of those initiatives. He is on familiar territory when operating at the highest levels in public and private sector organisations overseeing critical national service and infrastructure, including security agencies, transport infrastructure and power transmission systems.
Nick has particular expertise in business case development, capability development, benefits management, governance, supporting and developing sponsors and consulting on complex matters.
Our events are for adults aged 16 years and over.
BCS is a membership organisation. If you enjoy this event, please consider joining BCS. You'll be very welcome. You'll receive access to many exclusive career development tools, an introduction to a thriving professional community and also help us Make IT Good For Society. Join BCS today
For overseas delegates who wish to attend the event, please note that BCS does not issue invitation letters.
COVID-19
BCS is following government guidelines and we would ask attendees to continue to also follow these guidelines. Please go to https://www.nhs.uk/conditions/coronavirus-covid-19/ for more information, advice, and instructions.
This event is brought to you by: BCS Project Management specialist group (PROMS-G)