Business analysis
Your business analysis journey is as unique as you are, but there's a quality that runs through every successful BA career - professionalism.
The path to professionalism
Plot your professional BA journey with BCS and discover:
globally recognised certification
BCS membership
professional registration
All aligned with the industry standard skills and competency framework SFIA / SFIAplus.
Want to get in touch?
BCS, The Chartered Institute for IT is a community of trusted professionals, whether you are starting out and need support on your journey, or an expert in business analysis and would like to contribute as a mentor, assessor or a voice - we have something for you.
Contact us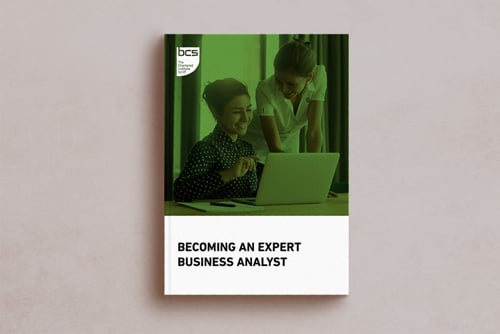 Becoming an expert business analyst
Worldwide over 100,000 business analysts have certified with BCS, The Chartered Institute for IT, enabling them to contribute effectively to the transformation and growth of their business.
Wherever you are in your BA journey, we can help you grow your knowledge and expertise. Our modular programme offers flexible, career-long learning, with specialist training which you can tailor to your specific business needs.