Suitable for:
Anyone who's training in the IT workplace

Criteria:
You need to be an IT apprentice or trainee, or on a Skills Bootcamp

Cost:
How to become an Associate member
Online application
Create a BCS account and complete the short online form.
Did you know?
If your apprenticeship programme is accredited for RITTech, you can become professionally registered as soon as you pass your training.
Training support
Impress from the start
As the industry body for IT and leading apprenticeship end-point assessor, BCS understands the challenges IT trainees face when they get into the workplace.
Learning the technical skills to perform your role, that's only the beginning. Developing your soft skills is just as important if you want to make an impact (after all, success for today's tech teams hinges on being able to communicate effectively across the whole business). Then there's mastering workplace etiquette, managing your time, prioritising your workload, not to mention prepping for the exams you need to pass to complete your training.
Associate membership gives you the resources and know-how to tackle these challenges head on, so you can quickly settle into your role and start adding value to the team. Our online career centre is packed with e-learning courses covering essential business skills, employer videos offering practical tips and advice, and personal assessments to help you reflect on your working behaviours and areas for development.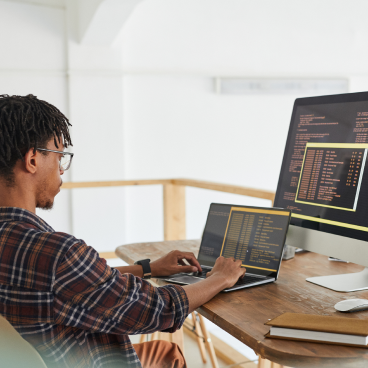 Career mentoring network
Avoid making mistakes by learning from someone else's! Buddy up with a BCS mentor who works in your field and benefit from their past experience.

BCS bookshop savings
Build up your knowledge with a BCS book. We publish over 60 IT and business titles and members receive 25% discount on every one.
Perfect your workplace skills
At work, soft skills like teamworking and decision-making are vital, but they don't always come naturally. Practise yours in our career centre e-tutorials.

Inside info from the experts
Browse the hundreds of employer videos in our online career centre for advice, tips and techniques for making a good impression in workplace

Personal assessments
Learn more about your motivations and preferences in the workplace and how to develop the kind of behaviours that will take you to the top of your game.
Professional recognition
Show you've arrived
You're reading this, so we know professional development and recognition are important to you, right? BCS Associate membership is your next logical step to becoming a trusted professional, working alongside your IT training programme to develop your reputation and potential.
By joining BCS you sign up to the BCS Code of Conduct and, in doing so, show that you acknowledge and accept your professional responsibilities. The industry's fastest-growing registration, RITTech, also aligns with Associate membership enabling members to put themselves 'on the map' early on in their career by validating their competence and appearing on a public register.
Think of your BCS membership as the wireframe for your professional growth – championing your integrity, keeping your development on track, and signposting opportunities for wider recognition and progression along the way.

Post-nominal letters
Nothing says professional status like letters after your name. Add AMBCS to your signature then step back and enjoy the recognition.

Professional registration
As an Associate member you can apply to become RITTech registered. A place on the public register validates your credentials for employers and clients.

BCS Code of Conduct
Our Code of Conduct serves as a clear endorsement of your professional integrity, outlining the standards and ethics we all observe as members.

Industry skills framework
Use your member access to SFIAplus to explore the framework, benchmark your capabilities, and identify your SFIA level and routes for career progression.

Professional development
Use our PD planner to take full control of your career development by planning your goals, recording your CPD activities and monitoring your progress.
Community and networking
Widen your circle
Making it in the technology industry – it's a whole lot easier when you have the support of the professional IT community behind you.
BCS networking channels include local branches, specialist groups and our mentoring programme, each designed to connect you with other practitioners working in your field or sector. And since every member shares a passion for tech and a commitment to professional standards, you know you'll be in good company. You could tap into their experience if you need help working through technical challenges in your role, advice for dealing with workplace politics, or tips for squeezing exam revision into your busy schedule. Your new contacts will be pleased to share their knowledge and insight.
And if you're on the hunt for new job opportunities after you've graduated from your training, your BCS professional network is a valuable place to start.

Specialist groups
Get down to the nitty gritty with fellow enthusiasts in your field, whether it's AI, DevSecOps, cybercrime forensics, green IT, software testing or so many more.

Mentoring network
Identify a mentor from over 1000 scheme participants, who can work with you through the professional challenges and opportunities that come your way.

Branches
From Aberdeen to the South West, if you're in the UK there's an active BCS community near you. If you're not, then look up our international sections.

Online forum
Join in the conversation in our online community forum. Get to know other members, ask for advice or share your own views on the topics of day.

Volunteer with us
It's a great way to develop new skills and confidence, meet lots of new people and support the running of your professional body, all at the same time!
Become an Associate member
Join your professional body at the start of your working career and hit the ground running.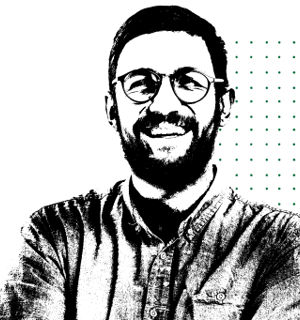 Testimonials
What our members say
BCS has provided me with SFIAplus, a development tool I used during my early career goals. The access to webinars and local events has been invaluable.

I would highly recommend BCS membership for access to a range of resources, events and professional qualifications, to really help you progress in your career and give you a headstart on the rest.

Not ready to join just yet?
Connect with BCS and get the latest tech news straight to your inbox in our free monthly newsletter – including features from our member magazine, ITNOW.