Ronni Murray, RITTech
Marketing Assistant at Mirus IT Solutions.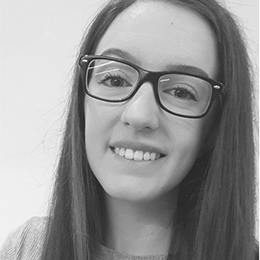 What is your current role and what future plans do you have for your career?
I am currently a Marketing Assistant at Mirus IT. I started this role after completing my Level 3 Digital Marketing Apprenticeship with them, which I was working towards since November 2018. As part of my plan for my future career, I would like to keep on developing my skills whilst gaining more experience in the marketing industry, specifically in graphic design and videography as they're my favourite areas of marketing.
When did you become RITTech registered and how did you find the online process?
I became RITTech registered around a month and a bit after finishing my apprenticeship. The online process was simple and easy to complete.
What does being RITTech registered mean to you? What are the positives of being RITTech registered?
I think being RITTech registered is a really good opportunity to show my technical competence in digital marketing and how my skills are up-to-date to employers and peers. I also feel it puts me in a positive position to progress in my digital career and it feels nice to be on a register amongst other IT professionals.
What would you say to others who are not yet RITTech registered, about the value it offers?
In this new and ever-evolving world, utilising memberships like RITTech is great for getting noticed. It's a competitive industry, however, it's also one where working together and sharing your knowledge is encouraged and valued. It can help you get your career moving once your apprenticeship is done too.
Your company has supported you in doing the RITTech standard, how does this make you feel, and what does it bring to your role?
I was encouraged to join the register, and would recommend it to others like me, who've just finished their digital apprenticeships as it's a beneficial standard to have on your CV.