Satish Bhatia, RITTech
Senior Systems Administrator - Unix, RGA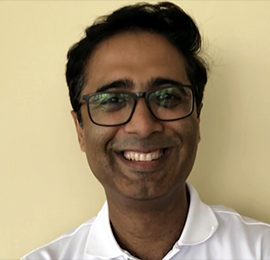 What is your current role in IT and do you have any future plans for your career?
I provide support starting from Servers (Linux, Windows), Workstations, networks etc and I mostly provide support to the India Office, Dubai office and USA office. My plan is to continue to grow in this career and learn more about the latest technology.
When did you become RITTech registered and how did you find the online process?
I got myself registered in December 2017 and the process was very simple. Our IT manager had setup a meeting with some RITTech associates and the registration was done during the meeting.
What does being RITTech registered mean to you? What are the positives of being RITTech registered?
It feels great to be linked with RITTech. I feel proud of being a part of an organisation where everyone is looked upon with respect. Thanks to Eoin for getting us on board with RITTech!
Why is it important that we have a recognised standard in the IT industry?
Being RITTech was the only standard that I could identify myself with. Now I am part of an organisation that the IT profession has trust in and that feels fantastic.
What would you say to other IT technicians that are not yet RITTech registered?
It's very easy to register and you will get a chance to get recognised.

How do you feel about the fact that your company has got on board with RITTech?
I am very enthusiastic about my association with the RITTech program. It feels great to now be on the public register.