Derek Hoy Memorial Lecture
Dr Derek Hoy, who sadly died in 2012, was a nurse, an informatics specialist and visionary, an academic and a member of BCS Health and Care Scotland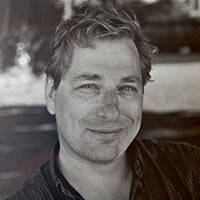 In his honour we established a Memorial Lecture where we invite Derek's colleagues, innovative thinkers and influential figures to share their thoughts and help us shape the future taking account of Derek's legacy.
The inaugural lecture was delivered by Prof Paula Procter, as a key note speech, at the BCS Nursing specialist group, in 2013. The second lecture was delivered by Derek's close friend and business partner Prof Nick Hardiker in 2016, at the University of Edinburgh. We had the same set-up for the third lecture in 2017, where Dr Heather Strachan shared insights and aspirations.
For the fourth lecture we teamed up with RCN Scotland and had a speaker from Ireland, Dr Pam Hussey. The session was streamed live from RCN Scotland and generated interest amongst fellow nurses, one of whom was successful in applying for the Monica Baly Bursary from the RCN Foundation. Dr Siobhan O'Connor presented initial findings from her study, entitled "Derek Hoy: a legacy for Nursing Informatics in Scotland" in 2019 at RCN Scotland. There has been a long gap in delivering the lecture, with COVID-19 hindering initial plans.
The 2022 Derek Hoy Memorial Lecture was delivered by Andy Kinnear.
The 2021 Derek Hoy Memorial Lecture was delivered by Paula Procter.