PHCSG AGM and annual conference 2019
Billesley Manor Hotel, Billesley, Alcester, B49 6NF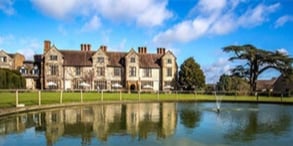 The AGM and Awards Dinner will be held on 10th Oct 2019, following on from a FREE Education Day.
Pre-Conference FREE Education Day 10th October, 8.30am - 3.30pm
This day is designed for everyone working in primary care, whatever their knowledge of medical IT, who would like to get more out of their IT. The landscape of Primary Care is changing with the arrival of Primary Care Networks(PCNs), more working at scale and the increasing reliance on digital solutions.
Data Quality underpins the success of everything digital and we will look at how to keep trash out of your system and how to make a record that will work for all purposes. We're especially pleased to welcome Martin Bell of the Martin Bell Partnership, previously deputy managing director of EMIS, to speak about Social Prescribing.
Annual General Meeting
Thursday 10th October 2019
AGM Registration (PHCSG Members Only)
15:30 - Refreshments
16:00 - Start
17:00 - End
AGM Conference Dinner (bookable separately on the AGM Conference Booking Link below if only attending the Dinner)
19:00 - Pre-dinner drinks
19:30 - Dinner
39th Annual Conference 'Digital Health; Avoiding the icebergs'
Friday 11th October 2019 9.30 – 16.30
The 39th PHCSG AGM and conference will take place on October 10/11th at Billesley Manor Hotel, near Stratford. Technology is becoming key to delivering high quality care and it is becoming more and more sophisticated with the advance of AI and machine learning algorithms.
This conference will look at how we can be sure new digital technologies are safe and some of the pitfalls. Do we give the same scrutiny to digital solutions that we do to drugs and new treatments? With Professor Tony Avery of Nottingham University and Professor Harold Thimbleby of Swansea University amongst our speakers it promises to be a fascinating day.
Time
Topic
Speaker
08:30
Registration and coffee
 
09:20
Welcome and opening remarks
Dr John Robinson Chair of PHCSG
09:30
Digital Health - avoiding the icebergs 
The more digital solutions are adopted the greater the risk of patients being harmed by them. Can you really rely on your computer?
Prof Harold Thimbleby Change Fellow in Digital Health at Swansea University
10:00
The Essentials of Clinical Safety
Andy Carr Clinical Safety Officer NHS Digital
10:15
Assuring the safety of evolving algorithms
AI and Machine Learning are being increasingly used to develop algorithms for patient care. How can we assure their clinical safety?
Dr Rob Challen EPSRC Centre for Predictive Modelling in Healthcare, University of Exeter
10:50
Coffee and networking
 
11:20
Using research to make IT safer
This talk will look at how research can be used to improve patient safety, with reference to alerting and medication safety and where it perhaps needs to be directed in the future.
Prof Tony Avery, Professor of Primary Health Care, Faculty of Medicine & Health Sciences, University of Nottingham
12:00
Update from previous John Perry Prize Winners
Richard Williams and Harry Longman
12:30
Presentation by John Perry Winner 2019
TBA
13:00
Lunch
 
14:00
'Ealth and 'Appiness
Apps abound, and we are often told they are the future, but how do we ensure that they really are safe and good for our patients' health?
Julie Bretland CEO Our Mobile Health
14:40
Keeping the patient safe from IT
Martin will bring his experience of clinical safety issues whilst in his role at NHS Digital, to this talk about how we should be keeping patients safe from harm.
Prof Martin Severs Retired Medical Director and Caldicott Guardian at NHS Digital
15:20
Tea
 
15:40
Panel 'Is this shared record safe doctor?'
Shared care records are propagating at a rapid pace. Standards are being developed but just how safe clinically and from an IG perspective are they?
Dr Nick Booth, Dr Phil Koczan, Prof Martin Severs and David Allan-Smith
16:30
Plenary and finish
Dr John Robinson Chair of PHCSG
Substantially reduced conference fees are available to BCS PHCSG members, if you would like to join the group first, including our discussion list and specialist overnight discussion groups, you can find out more on our Membership page.