PHCSG AGM and annual conference 2021
8 October 2021
Billesley Manor Hotel, Billesley, Alcester, B49 6NF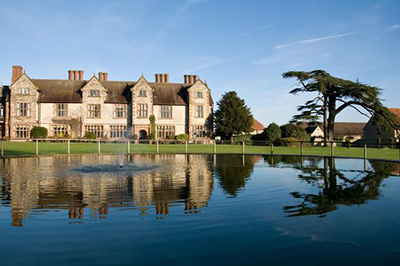 The Annual General Meeting and Awards Dinner will be held the evening before the conference on 7th October 2021, following the free Education Day.
Conference 2021 sponsors
Annual General Meeting
Thursday 7th October 2021
AGM Registration (PHCSG Members Only)
15:30 - Refreshments
16:00 - Start
17:00 - End
AGM Conference Dinner (bookable separately on the AGM Conference booking link below if only attending the Dinner)
19:00 - Pre-dinner drinks
19:30 - Black Tie Awards Dinner
40th Annual Conference 'Doing IT better'
Friday 8th October 2021 8:30 – 16:30
To quote William Gibson, "The future is here, it's just not evenly distributed". Building on this, the theme for this year's conference is 'Doing IT better' focussing on how we use our knowledge and experience to make the future of IT and digital better. With sessions ranging from how we get evidence into practice, to interoperability and utilising big data, this day has something for everyone working in primary care health informatics.
This year we are honoured to host David Stables, CEO, Endeavour Health, reflecting on his life in Clinical Informatics. Come and join us and enjoy an IT packed programme with plenty of time for networking and socialising in delightful surroundings.
Time
Topic
Speaker
08:30
Registration and coffee
 
09:00
Welcome and opening remarks
Robert Treharne Jones, PHCSG
09:05
The assurance of software solutions to support safe and effective clinical care
Tim Ballard, National Clinical Advisor (Primary Medical Services), Care Quality Commission (CQC)
09:45
Clinical APIs and Open Source - the dawn of a new role for Royal Colleges?
Marcus Baw, Chair of RCGP Health Informatics Group
10:15
How can computable biomedical knowledge support learning health systems?
Philip Scott, Chair of BCS Health Executive, Reader in Health Informatics, University of Portsmouth
10:50
Coffee
 
11:20
John Perry Prize Winner's Presentation
Winner of the John Perry Prize 2021
11:50
Harnessing audit and feedback for population health care
Robbie Foy, Professor of Primary Care, University of Leeds
12:25
Interoperability - A bridge too far?
Ian McNicoll, CCIO, inidus Limited, CEO, freshEHR and Director, openEHR International
13:00
Lunch
 
14:00
Big Data - Bringing it all together for better care
Julian Brown, National Patient Safety Programmes, Healthcare Automation and Artificial Intelligence
14:45
David Stables - a life in Clinical Informatics (live video link)
David Stables, CEO, Endeavour Health, Co-founder of EMIS, PHCSG Lifetime Achievement Award Winner 2021
15:15
Tea
 
15:30
Panel Discussion: Information sharing post COPI - Should we go back?
Phil Booth,

medConfidential


Arjun Dhillon, NHS Digital
Chris Carrigan, UseMyData
16:30
Closing remarks
Robert Treharne Jones, PHCSG
Substantially reduced conference fees are available to British Computer Society (BCS) and Faculty of Clinical Informatics (FCI) members. The PHCSG is a subgroup of the BCS working jointly with the FCI, which has an active discussion list and specialist interest discussion groups which meet to discuss current topics and produce position statements.
If you wish to you can join via the BCS Membership page and select the PHCSG from the community groups. The "Primary Health Care Specialist Group" discussion list is hosted on Digital Health Networks. FCI members have access to it directly but BCS members should request access via secretary@phcsg.org
Fees
| Option | BCS Member rate | Non-member rate |
| --- | --- | --- |
| Full 24 hours delegate package; including hotel, conference dinner, B&B and day delegate package | £226.80 | £286.80 |
| Day delegate package | £86.50 | £158.40 |
| Conference dinner only | £57.44 | £57.44 |
| Overnight accommodation only | £96.00 | £96.00 |
All fees include VAT but are subject to booking fees at check out.