Foundation Certificate in Organisational Behaviour
Underpin your understanding of business finance and organisational behaviour
Gain the commercial and organisational knowledge you need to deliver effective business analysis
Understand external and internal impacts for successful organisational evaluation
Attain one of the four modules you need to gain the International Diploma in Business Analysis
Who is it for?
The foundation certificate is for people wanting to gain an understanding of the complex factors which shape the way organisations operate.
Suitable for business analysts for business analysts, subject matter experts, project managers, business managers, and product owners, plus many more.
What are the entry requirements?
There are no entry requirements for this certification.
You'll gain an understanding of organisational behaviour and business finance, including:
Organisational principles
Operating models
Organisational motivation, behaviour and culture
Group formation
Principles of financial reporting
Project finance
How do I get this certification?
Take the complete training programme (recommended)
You can take a bundled programme of courses with one of our approved training providers. You'll find them across the UK and around the world.
How long will it take?
Classroom courses normally last two days.
Where can I study?
At an approved provider near you
At your computer via e-learning or web conference learning
How much does it cost?
Prices for courses vary depending on your chosen training provider and course format.
Find a provider
Exam only (study on your own)
Ideal if you're self-motivated and already know something about business analysis.
How long will it take?
It usually takes a minimum of 16 hours to prepare for the exam.
Where can I take the exam?
At any Pearson VUE test centre across the world
How much does it cost?
UK price: £192 (£160 + VAT).
International prices may vary by region, please check international pricing via our partner Pearson VUE.
Book your exam with Pearson VUE
What format is the exam?
One hour 'closed book' with 40 multiple choice questions
Pass mark is 65% (26/40)
Resources to help you study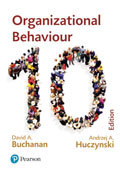 Organizational Behaviour 10th edition
Organizational Behaviour by Buchanan and Huczynski is one of the best established books in this field.
What are the benefits of gaining a BCS certification?
​
Become a Professional member for free* on gaining your certification and enjoy networking opportunities with other professionals, as well as access to resources online.
Map your skills and identify your goals along your career path by following the SFIAplus industry-standard framework.
Gain an internationally recognised certification, enabling you to take your skills around the world.
"Studying the BCS certifications keeps my knowledge fresh and alive, giving an extra boost to the tasks I do during my working day"
Business Analyst, Zurich
BCS Advanced International Diploma in Business Analysis
Available once you've completed the BCS International Diploma in Business Analysis, and
A BCS professional certification in each of the analytical, business and people skills subjects, and
One additional BCS professional certification in either an analytical or business skills subject
Read more about our Advanced International Diploma in Business Analysis
*This offer applies to first-time BCS members. Free membership is applicable for your first year as a BCS member only.
This qualification is not regulated by the following United Kingdom Regulators - Ofqual, Qualifications Wales, CCEA Regulation or SQA.