The next step in your BA journey
Ever stopped to think that one day, the skills you're learning now will help you enable organisations to become the best they can be through technology-led change?
That's powerful potential. Fortunately your BA Diploma will equip you with the tools you need for the job - and RITTech will help you prove that you know how to use them.

RITTech, what's that?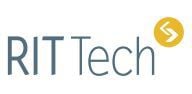 RITTech is the independent competency standard for the digital industry. Aligned to the SFIAplus skills framework at levels 3 and 4, it provides a formal benchmark for your skills, knowledge, professionalism and experience.
By earning a place on the public RITTech register, you show to employers and clients that you're a trusted digital professional, you know what you're doing in your role, and you're committed to making a difference to the business. It's exactly what today's organisations are looking for.

RITTech, and you
As soon as you pass your BCS International Diploma in BA, you're eligible to apply for RITTech status.
RITTech is the fastest-growing registration at BCS - with business analysis one of the top registered specialisms. So when you combine your Diploma credentials with RITTech registration, you join an active BA community that's working together to build a responsible and ethical profession.
"It's not just about letters after your name - it's about having resources to call upon when you need them."
Gain confidence in your ability to make an impact in your organisation
Stand out as a credible business analyst and raise your profile in the industry
Validate your professional integrity and commitment to ethical standards
Raise your earning potential - registered professionals typically earn higher average salaries
Could your registration be employer-funded?
Before you apply for RITTech, talk to your employer. If they already partner with BCS as an organisational member they may fund your BCS membership and/or RITTech registration. Not sure who to speak to in your company? We can help - get in touch at RITTech@bcs.uk.
How to register
It's a straightforward online process requiring you to provide examples of your competence in your current role.
To make your application you firstly need to join BCS, putting you in touch with a wealth of professional development support including the global BCS member network, online career portal and mentoring scheme.
Once you're RITTech registered you'll have letters after your name and a spot on the public register. Registration is valid for three years - you just have to remain a member of BCS.
Want to know more?
Show that you're a competent, trusted digital professional by validating your technical skills and appearing on the public RITTech register.
"In IT, being able to formally evidence technical competence and professional integrity is an easy way to stand out from the crowd."