Teach BCS Level 1 Robotics Award
In conjunction with the ICDL Foundation, BCS is delighted to introduce this new qualification, which covers the basic concepts and skills required to understand, build and programme robots.
Includes teamwork, communication and soft skills development
Technology and digital literacy should fundamentally be a core part of every pupil's education today. Whilst young people are more digitally adaptable, using devices and / or gaming daily, for some their competency levels for further education and the workplace fall short.
The BCS Level 1 Robotics Award is Ofqual regulated and has been developed to engage and introduce young people to tech at an earlier stage of education. The first phase of this qualification can be delivered within collaborative working groups or individually. Plus, your pupils get to build and programme a robot - how cool is that?
"This is such an exciting opportunity for our pupils and something none of us have ever tried before, everyone is learning from the beginning together. It provides children with a new creative outlet, a wealth of fun learning opportunities and potentially setting them up for a career! What a super way to develop a wide range of new skills and have great fun all at the same time!"
Hawthorn Primary School - Pontypridd
The ICDL Robotics qualification package includes:
Learner materials handbook
Diagnostic test
Teacher handbook
Assessment handbook
Automated testing and instant results for the online assessment
and, on successful completion, BCS level 1 certification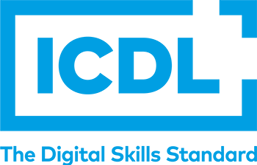 Who is it for?
The qualification has been designed for:
Key Stage Years 2 and 3 learners
Your students will gain foundational skills and knowledge in robotics and the confidence in building and programming a robot using widely available robotics kits and visual programming language.
Build confidence to build and programme a robot using widely available robotics kits and visual programming language
Understand key concepts relating to robots and robotics systems
Identify examples of robots and the main parts of a robot and their function
Understand the elements of a simple control system and how to test it
Understand basic programming concepts and visual programming language
Set up a robot, implement robotic motion and control a robot in an environment
Recommended guided learning hours
Recommended guided learning hours: 37 hours.
Recommended total qualification time: 51 hours.

Assessment
The qualification is assessed within a BCS Approved Centre or school, in two assessment parts.
The first assessment is offline:
The teacher or an independent assessor will verify that the student has demonstrated the required skills. A learner must achieve a pass grade in the offline robotics skills demonstration test to progress to the online test.

The second assessment is online and comprises of:
45-minute online test with 28 questions
Pass mark is set to 75% and over (that's a score of at least 21 marks out of a possible 28)
Please note home educated learners can sit the assessments at home or another agreed venue. Further details can be found within our page which is dedicated to resources for home educators.
I want to deliver ICDL Robotics
Any centre or school wishing to have an in-depth conversation to address any questions not covered here, please contact your account manager, email bcssales@bcs.uk or call 01793 417445.
Other things you might be interested in: