About the speakers
Meet the speakers from our New and Aspiring Consultants Programme.
Simon Wallace LL.B MBCS CITP CMC

Simon has 34 years' experience working in global, large, medium, small and sole practitioner consulting firms. During his 22 years at KPMG, he led on the development and delivery of training for partners, directors and senior managers. He also headed up the quality and risk management team, which was responsible for processes, standards, quality controls and internal policing. Simon was also Head of Management Consulting for Turner and Townsend and a council member of the Management Consultancies Association.
Mike Weston-Burt MA(Oxon)

Mike started out as an IT consultant with Andersen Consulting and moved on to KPMG. In recent years he has specialised in the training of consultants. Throughout his career, Mike has had a deep interest in methodology, approaches, tools, techniques, best practices, knowledge management and training.
David Lightfoot MBCS CITP

David is the Chief Operating Officer of Fusion Global Business Services. He is an IT professional with 40 years' experience across various Senior Management and Operational Management roles, having undertaken work in Belgium, France, Germany, Switzerland, Netherlands, UK and USA. For the last 10 years he has been focused more within organisations who provide IT Services, being part of senior management teams across the organisations. People are fundamental to everything he does and he believes people are as important as any product or process.
Gary Lloyd MBA, BSc, CEng, CITP, MBCS, Head Gardener, Gardeners not Mechanics

In a 25+ year career leading IT-enabled change, predominantly in banking and financial markets, Gary has spent roughly equal time as a consultant and a major purchaser of consultancy services, and quite often as both. He has been an external consultant at Capco, Euronext and E&Y an internal consultant at NatWest, and has been an independent consultant since 2006. For the last 10 years he has also been an executive coach and mentor for Warwick Business School. He is author of two books, "Business Leadership for IT Projects" and just the published "Gardeners Not Mechanics: How to Cultivate Change at Work".
Colin Butcher CEng CITP FBCS
Colin is a consulting engineer who has led the design and implementation of mission-critical and disaster-tolerant systems in a wide range of industries. Much of his work involves the mentoring and development of project teams in addition to developing practical solutions to the complex technical and business issues.
Kate Spalding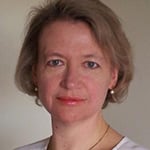 Kate leads the Northern Europe Consulting practice for Public Sector in Atos. She has wide experience in many of the large Government organisations and an extensive variety of client work from strategy to business change to agile transformations, of which several have won MCA Awards. Kate works directly with senior stakeholders to ensure Atos align digital strategies to the business. She also sits on the board of the Management Consultancies' Association and leads the public sector working group which focuses on creating good working relationships with Government for the Consulting Industry.
Stephen Aldridge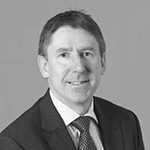 Stephen Aldridge, is Managing Director of Numeritas Ltd, a consultancy specialising in modelling, forecasting, planning and analysis. Following an early career in engineering design, he has spent nearly 25 years in this field, initially at KPMG Consulting and Deloitte. Stephen has built many models and other decision tools for FTSE 350 firms, funds and banks. Stephen regularly presents seminars and webinars to CIMA accountants on the subject of decision making and forecasting and has a strong personal interest in how psychology affects our perception and decision making. Stephen is a CIMA qualified accountant and MBA.
Roberta Carter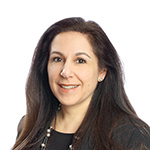 With 30 years of Consulting experience and a background in health technology, Roberta has developed her career to focus on delivering value from M&A - from integration, to carve-outs to standalone post deal value creation. This work spans a broad range of deal types, geographies and industries, although health & life sciences remain an area of expertise. In addition to the commercial aspects of this work, strong governance, sensitive people and political factors and robust programme management are all key factors.
In addition to her client work, Roberta is the Head of People for Consulting at PwC. PwC Consulting's strategy is to deliver issues led, asset backed, digitally enabled transformations for clients, in line with our purpose of building trust and solving difficult problems. As Head of People, Roberta shapes Consulting's strategic people priorities, supporting consultants to navigate a range of challenges, understand the learnings of the past and develop ways forward. Over the past 2 years, this has included response to the pandemic, continuing work related to diversity and inclusion, focus on wellbeing, cultural and leadership behavioural development.
Roberta attended The University of Chicago and has lived in the UK for 30 years. She joined PwC in 2017 having previously been with KPMG. She is a Chartered Management Consultant. Roberta is married with 2 children living in North London.
George Karseras MSc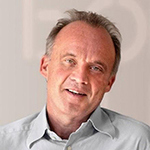 George Karseras is a Chartered Occupational and Chartered Sports Psychologist and the Founder of www.Team-Up.company, a UK based management consultancy firm, and author of Teams: systems within systems in Business Psychology in Practice. In addition to his work as an executive coach and consultant, George is a sought-after speaker. Prior to founding Team Up George worked as a Principal Consultant at KPMG Consulting. George works globally with hundreds of teams and CEOs all wishing to harness their potential in a variety of industries – including Banking, Asset Management, Travel, Education, Manufacturing, Property, Building, Insurance, Oil and Gas, Publishing, Retail, Software Development, Professional Sports and Media. George has a passion for discovering what makes extreme teams work under pressure, and you can view his interviews with leaders of extreme teams on the TeamUp You Tube channel.
Adam Leon Smith FBCS, CITP - Quality & Risk Management (products and outcomes)
Adam Leon Smith is CTO of a technology consultancy called Dragonfly. Dragonfly specialises in quality and testing, so the consultancy work needs to be high-quality too! He is also Chair of the BCS Special Interest Group in Software Testing, and Director of ForHumanity, a non-profit examining the impact of technology on humanity.
Yemi Adeniran MBA, CIPM, CIPT, CDPSE, CDPO, ISO 27001 LA/LI, Agile Scrum Master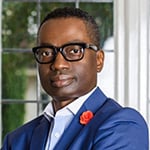 Yemi is an astute Consultant who has been involved in high-profile global technology transformation projects for over 25 years. He has delivered on Information Security Governance, Data Security Strategy, Roadmaps, and Policies that involve Cyber Security, Privacy Program, regulatory and compliance projects on Digital platforms, GDPR, PCI-DSS, HIPAA, and ISO 27001 ISMS.
In addition to his consulting role, he has acted as a Privacy Program Advisor to ISACA London and non-executive director to startups, providing strategic and governance advice to over five startups in different industries – in different stages of growth and maturity - over the past twenty years. He holds a master's degree in business administration (MBA). He is a member of British Computer Society, International Association of Privacy Processional and ISACA. Yemi continues to use his skills and experience to assist organizations in translating their vision into reality, leveraging the use of Information Technology and Information Security tools to reduce cost, improve operational efficiency, competitive and sustainable advantage.
Francis Buamah BSc

Francis is a Partner at Phillips Consulting and serves as the Chief Operating Officer. He is a transformative business leader with over 22 years' management consulting experience, working previously for KPMG, EY and Capgemini to help transform businesses to serve us better. Francis has extensive international, cultural and diversity experience working across the UK, Germany, France Netherlands, Belgium, Republic of Ireland, Poland, Slovenia, Turkey, USA, India, Ghana, Nigeria & South Africa on multiple multimillion pound programmes throughout his career. He has a passion for sustainable business innovation and digital transformation. He explores how he can help leaders, business and organisations to continue to improve our lives for the better. He is an advocate for giving back, who proudly completed and raised over £800 for the British Heart Foundation Charity London to Brighton 54-mile bike ride and served as mentor for inner city secondary school children. Francis can be summed as a "lifer" management consultant.
Dr Alan Warr BA MBA MSc PhD CITP MBCS FCMI FIC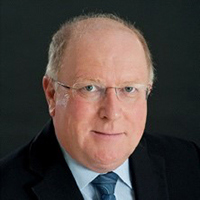 Dr Warr is a practicing IT transformation consultant with over two decades of IT and business consultancy experience. His doctoral research at the London Business School investigated what explains success at the strategic management of IT in large, complex organisations. This led on to advisory and interim management roles in IT engagement with large organisations such as BT, Bupa, KPMG, Capita and the NHS. Alan is the Chair of the BCS Consultancy SG, a Chartered IT Professional, and a fellow of the Institute of Consulting.
Jackie Panasuik BSc MBA

Jackie currently serves as Chief of Staff for Deloitte Consulting's US Investment Management & Real Estate practice, enabling practice leadership and go-to-market efforts via financial analysis, annual planning, talent support, performance management, and strategic projects. Her past leadership roles as a client service professional focused on strategic digital transformation initiatives necessary to elevate customer engagement, strengthen brands, and optimize IT operations for multi-national B2B and B2C organizations. She has held global delivery leadership roles in the USA, Hungary, India, Hong Kong, and Brazil. Jackie holds a Bachelor's of Science in Management from Boston College and a Master of Business Administration from the Stanford University Graduate School of Business where she also served as an Arbuckle Leadership Fellow.
Stephanie Horsfield BSc BFP ACA
Stephanie Horsfield is currently a Client Partner with a US cloud software company, BlackLine, where she supports clients in achieving maximum benefits from their technology Investments. By training, Stephane is a Chartered Accountant, working globally in finance roles for 5 years following qualification. Subsequently she spent several years in Consultancy, with KPMG, a niche Outsourcing Advisory firm and independently. Having specialised in Outsourcing she then moved to the vendor side, firstly in Advisor Relations at Infosys BPO and then into consultative selling of Finance Automation Technology at BlackLine.