Cyber Crime 2019 Cyber Den
Monday 25 November - Etihad Stadium, Manchester
Discover new cyber security tech
Cyber Crime 2019 Cyber Den is a series of presentations for groundbreaking new cyber security products and services. Participating this year are Blackphone UK, iStorage and OneTrust. An overview of their presentations are below. Everyone is welcome. The Cyber Den will give you great insights into emerging cyber security technologies and the opportunity to ask questions. Is your future secure? Join us to find out!
The Cyber Den is part of Cyber Crime 2019. Arrive for just the Cyber Den anytime from 1:30pm or stay for the Conference.
Cyber Crime 2019 Cyber Den programme
Bookings closed
12:30 - 13:30 Arrivals, exhibition plus cash bar
13:30 - 13:35 Welcome to Cyber Den
13:35 - 13:50 iStorage - 5 Factor Authentication!
13:50 - 14:05 Vendorpedia - Supplier Breach Alert!
14:05 - 14:20 Blackphone UK - Most Secure Phone!
14:20 - 14:35 TBC
14:35 - 18:00 Exhibition + networking + bar
Scroll down for details of each presentation
When: Mon 25 Nov 2019 Where: Etihad Stadium, Manchester Price: From £20
Link to share: www.bcs.org/cybercrime2019/cyber-den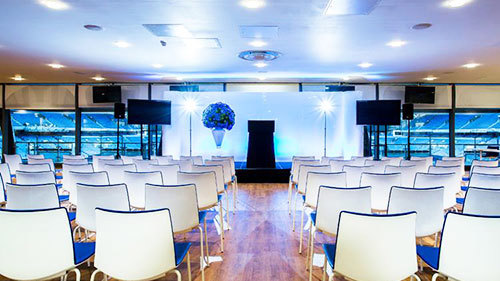 Cyber Crime 2019 Cyber Den
See you at Etihad Stadium, Legends Suite at 1:30pm!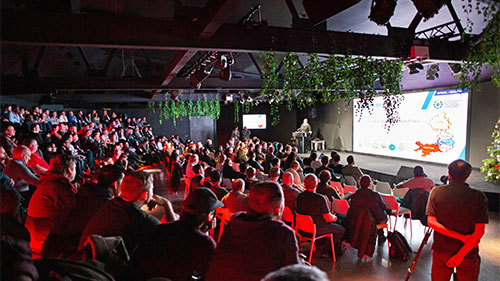 Last year sold out
400 enjoyed Cyber Crime 2018 at UK Fast.
Cyber Crime 2019 tickets
Enjoy the exhibition, networking, live eSport and conference.