BCS SIGiST Summer Conference 2023
Wednesday 14 June, 9:00am - 5:00pm
BCS, The Chartered Institute for IT, 25 Copthall Avenue, London, EC2R 7BP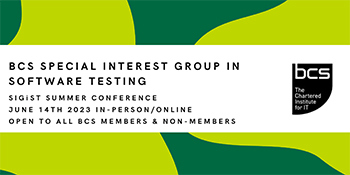 Watch the videos
Synopsis
SIGiST's Summer 2023 conference has twenty international speakers over an in-person and a remote stream. Conference presentations will cover:
Using technology to test
Generative AI
Testing and DevOps
Career pathways for testers
Speakers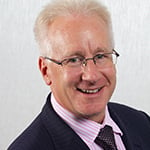 Colin Hammond
Colin Hammond holds a masters degree in engineering, has spent 35 years in IT, mostly managing software projects and portfolios. He is also the creator of the award-winning requirements analyser ScopeMaster®. Since 2017 he has focused his professional efforts on automating requirements analysis, testing, sizing and refinement, promoting the merits of doing so in order to help organisations deliver software faster, better and cheaper.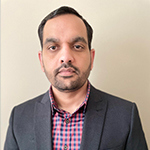 Divyeshkumar Patel
Divyeshkumar Patel is a highly skilled IT professional with over 18 years of experience in the industry. He has worked in various roles throughout his career and has developed a strong specialization in Testing Technology. Divyeshkumar possesses extensive knowledge in research, onboarding, implementation, integration, and migrations, which he puts to good use in his current position, where he manages and supports numerous testing tools to ensure the high quality of applications.
Over the course of his career, Divyeshkumar has managed many successful end-to-end software testing projects, delivering high-quality results within deadlines. He has been proactive in keeping up with emerging testing technologies and tools, conducting extensive research to optimize testing processes and keep his team ahead of the curve. Divyeshkumar has also taken on the role of leading onboarding and training sessions for new team members, ensuring they are seamlessly integrated into the team. He has overseen implementation of testing strategies and methodologies, resulting in enhanced efficiency and effectiveness, and has conducted successful migrations of testing processes.
Divyeshkumar holds a Master's Degree in Computer Science Technology Management, which has provided him with a solid foundation in the field. He is also a holder of relevant IT and testing certifications, demonstrating his expertise and commitment to his profession. Divyeshkumar is continues to excel in his role with his vast knowledge and experience in Testing Technology.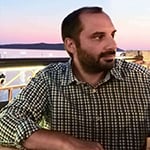 Petros Plakogiannis

Petros Plakogiannis has graduated from the University of Piraeus and the Technological Educational Institute of Crete. He has been working professionally as a software tester for 14 years, with a strong focus on automated testing using various tools like QTP and Selenium, and Cypress. He also has significant experience in white box testing, application testing (desktop, web, and mobile), and security testing. Furthermore, Petros is the main organizer of the Ministry of Testing Athens meetups.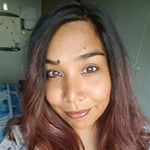 Leela Putten
My name is Leela Putten ( Leela A.Putten | LinkedIn) and I am a Mauritian currently based in South Africa. I work via Qualiblaze Consulting and my main partner is IOCO (EOH Group), a popular local IT Consulting firm.
I work in the Quality Assurance and Testing space for over 10+ years specialising in technical testing and digital transformation initiatives.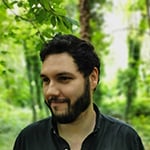 Dan Ashby
Dan is an experienced Leader, Coach and Strategist. Driven by quality, he takes pride in evolving and growing people, processes and products within his workplace and in the external communities.
As Director of Engineering at Ada Health, his impact includes leading Ada's Enterprise Experience Group, growing a thriving culture within Engineering, while striving to improve regulatory and compliance processes in line with the Continuous Compliance movement, and supporting the teams that onboard new clients into the Ada product from a "Leadership as a Host" perspective. In addition to his job, Dan also is a frequent public speaker and blogger, and has been recognized for his thought leadership and models in the Quality and Testing space.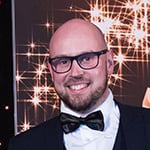 Simon Prior
Simon is heading up the Quality Engineering teams at EasyJet. In his career he has worked in various roles across IT from C++ developer, Scrum Master, Build Engineer before finally finding his passion in Testing. He's worked in various domains from Cyber Security, Gaming/Gambling and now the Airline industry.
He has a keen interest in finding ways to improve the testing process and ensuring products are released with the highest possible quality. He also loves coaching/mentoring his team to be the best they can, enabling them to use all possible tools and skills to get their job done to the best of their ability
Simon is a well known speaker and meetup organiser in the Software Testing world, a Podcast co-host (check out TestingPeers.com) and also a keen advocate for companies to consider Neurodiversity as part of their inclusion programmes.
Simon was awarded Testing Manager of the Year at the European Software Testing Awards 2021, with a mention to his great people management and contributions to the wider testing community.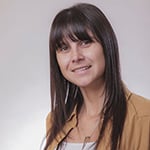 Nadia Soledad Cavalleri
Nadia is an information systems engineer and psychologist. She has been working in testing and quality for more than 17 years. She is the co-founder of Argentesting, the Argentinian testing congress.
She was a judge on the Software Testing World Cup and is part of the review committee of many conferences and certifications. She was recognized by Abstracta as one of the most influential woman in testing, by Globant as Digital Leader in Argentina (2021) and by ISTQB as one of the Global Finalists for Excellence Awards.
She obtained the certifications in Testing Fundamentals, Rational Functional Tester with Java Scripting, Scrum fundamentals and ISO 9001:2015 Internal audit.
She often writes for magazines, blogs and books, gives courses and conferences. Nadia has one YouTube channel in Spanish and another in English.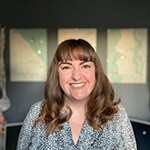 Beth Marshall
Beth Marshall has worked in Quality Engineering for the past 15 years. Based in Leeds, UK, she is an active and proud member of the global software testing community. As well as helping Mailinator from time to time as their QA Relations bod, Beth loves to learn, train and collaborate, and is a Technical Tutor for the Coders Guild as well as a Test Automation University instructor on one of their top 10 courses, all about API testing with Postman. Beth loves Rupauls Drag Race, dog walking through the borrow my doggy app and singing (badly) in her local all female community choir. You can reach Beth on Twitter @Beth_AskHer, connect on Linkedin or read her blog at beththetester.com.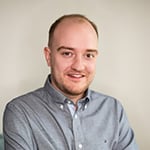 Peter Johnson
Peter Johnson is a Senior Software Engineer (in test) based in Cambridge, UK. With a background in software testing and computer science, Peter has amassed over 12 years of experience in the tech industry, having worked at companies such as Google and arm.
He graduated from the University of Hertfordshire and is a passionate advocate for web accessibility and is currently researching this area.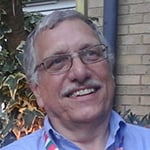 Carl Adams
Carl Adams has worked for 10 years in real-time defence industry working on safety critical systems. Then a few decades in academia researching and teaching on technology adoptions, security, Information systems, Information Security, software Testing (130+ peer reviewed publications, 1400+ citations); Then left academia to put the research into practice. Also 20+ years served as committee member at Hampshire branch of BCS.
Shajahan Puzhakkal Pulikkal
Shajahan is a professional focused on automation engineering, currently working for UST. He has worked in the UK, India, and the USA in different QA roles to successfully transform projects into automated testing and BDD. Currently, he is working as the Chief Automation Architect in Test Service Delivery at UST. He is passionate about developing innovative tools for QA and providing strategic solutions for test automation. His sessions at national and international conferences have helped hundreds of professionals across the UK and worldwide to follow industry best practices in test automation, which were implemented as part of his digital transformation journey. Tech City UK has endorsed him as an "Emerging world technical leader," and he has published papers on test automation in SIGIST as part of the British Computer Society Chartered Institute of IT.
Jonathon Wright
Jonathon Wright is a strategic thought leader and distinguished technology evangelist. He specializes in emerging technologies, innovation, and automation, has more than 25 years of international commercial experience within global organisations. Jonathon combines his extensive practical experience and leadershipwith insights into real-world adoption of Cognitive Engineering (Enterprise A.I. and AIOps). Thus, he is frequently in demand as a speaker at international conferences such as TEDx, Gartner, Oracle, AI Summit, ITWeb, EuroSTAR, STAREast, STARWest, UKSTAR, Guild Conferences, Swiss Testing Days, Unicom, DevOps Summit, TestExpo and Vivit Community (of which he is currently the president of the largest
independent software community with over 70,000 members across 125 countries).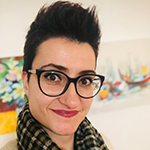 Hristina Koleva
Process geek, software tester and mentor, currently running a process improvement consultancy.
For 17+ years in the Software industry, Hristina has realised that Software Quality is not guaranteed only by testing but by a full-picture process approach implemented via efficient and engaging practices.
Hristina helps startups start on the right foot with software quality and believe in early risk mitigation and intense collaboration as tools for delivering high-quality software fast and safe, and for building motivated teams.
Her mission is to help as many teams not get lost in translation about software quality and agile workflows.

Arun Dutta
Arun has over 17 years of managing end to end performance testing delivery experiences. He has been selected in multiple international testing conferences and global webinars. His multiple blogs have been published in different global testing forums. He also won various internal and external awards.
Currently working as an Associate Director at Enterprise Performance & Resiliency Testing Practice in LTIMindtree.
Riya Dennis
Riya Dennis currently is working at Adarga as a Senior Software Engineer and has over 12 years of experience in designing and developing backend systems working in feature teams and closely collaborating with product, quality, and infrastructure. She have extensive experience in developing backend systems for web and mobile applications using technologies such as Go, Python, Javascript, PHP, Kubernetes, Kafka, PostgreSQL, and other supporting tools to deliver software that adheres to industry standards and meets client requirements.
Riya is passionate about creating highly performant and scalable applications that can be developed efficiently and deployed to the cloud. She is continuously looking for opportunities to learn new technologies and approaches. She is also committed to sharing her knowledge and actively mentor and coach junior members of her team and organisation.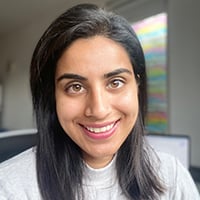 Laveena Ramchandani
Laveena Ramchandani is an experienced Software Testing Manager with a comprehensive understanding of tools available for software testing and analysis. She aims to provide valuable insights that have high technical aptitude and hopes to inspire others in the world through her work, blogs, podcasts and regularly speaks at events on data science models and other topics.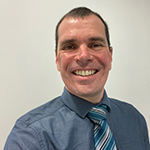 David Maynard
David Maynard is an experienced software tester and group lead at Cambridge Consultants, a leading technology development and innovation consulting firm. From his experience as a teacher, he works with every member of his group to ensure that they are given every opportunity to learn from others internally and externally, to feel confident they can provide value and impact to projects and clients.
In addition to his work at Cambridge Consultants, David is an active member of the software testing community. With over 20 years of experience as a tester he shares his knowledge with others in the industry through presentations and as a regular host of the testing peers podcast.
In his free time, David lives with his family and Digby the dog and enjoys gardening and running in the beautiful countryside around Cambridge.
Abby Bangser
Abby is a Principal Engineer at Syntasso delivering Kratix, an open-source cloud-native framework for building internal platforms on Kubernetes. She has over a decade of experience delivering software across many domains and technologies, most of which was with quality engineer as her main focus. With this foundation, she has realised a keen interest in supporting internal development after delivering products as a part of platform and site reliability teams.

Abby is an international keynote speaker, co-host of the #CoffeeOps London meetup, and supports SLOConf as a global captain. Outside of work, Abby spoils her pup Zino and enjoys playing team sports.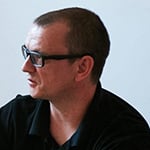 Steve Mellor
Straight talking technologist with 24 years' experience of testing across waterfall and agile methodologies for ISV and in-house development, in multiple roles spanning manual testing, test automation & test management. Adept at developing novel solutions to complex problems in software delivery.