31st John Perry Prize
Dr Libby Morris: Scottish Emergency Care Summary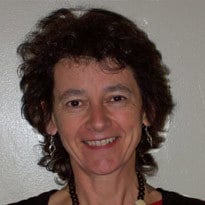 Dr Libby Morris has accepted this year's John Perry Prize on behalf of the Scottish Emergency Care Summary team. The prize was set up by John Perry with profits from his OXMIS GP coding system to recognise outstanding contributions to primary care computing.
Entries are now assessed by a panel of judges drawn from the BCS Primary Health Care Specialist Group, which held its annual general meeting last Friday.
The Scottish Emergency Care Summary is a national, shared system introduced to improve patient care in Scotland. It consists of patient data extracted from GP Practice computer systems and sent to a central store twice a day. Patients must give explicit consent before clinicians view their ECS record, which is 'read only'.
The record is intended for emergency care providers, although the content has recently been extended for use in palliative care, and a further extension is underway to help meet the needs of other vulnerable patients, including those in nursing homes, with care plans, and multiple chronic conditions.
Roz Foad, chair of the PHCSG, said: "The Scottish half of me is proud to point out that Scotland can often do things better - and, as Northern Ireland has adopted her model, they obviously think so too."