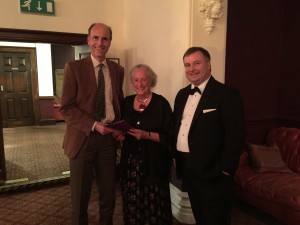 The winner of this year's John Perry Prize has developed an innovative solution to one of the most pressing problems in the NHS - getting an appointment with your GP.
Harry Longman, a Cambridge-trained engineer, has developed his GP Access utility based on the ground-breaking ideas of Dr Chris Barlow, a GP in Leicestershire.
Queues for appointments are a daily headache for GP surgeries throughout the NHS, which nevertheless remains the envy of the world.
Dr Barlow hit upon the idea of phoning all his patients who requested an appointment, to gauge a proper idea of their urgency and offer appointments accordingly. It took him two years to convince his partners that it was a good idea, but he never imagined it might have national implications.
Harry Longman thought differently, and GP Access is now making a substantial difference in more than 100 surgeries right across the country.
Using GP Access receptionists take phone calls and the GP phones the patient back in 60% of cases. 60% of that total can then be dealt with on the phone, without the need for an appointment, while the rest are offered a same-day slot with enough time to deal with all the presenting problems.
It's not just the working practice which has changed - the backbone of the system is the GP Access Navigator at the heart of the system which is able to produce key metrics to show how change is occurring.
And those metrics have some stark lessons for the politicians who demand late opening surgeries and all appointments within two days.
"The Government's idea of 48hr access will disappoint 92% of patients!" said Harry Longman.